President of Ukraine Volodymyr Zelensky and President of the Republic of Azerbaijan Ilham Aliyev have signed a joint declaration which sets out the position of the two countries on many issues and challenges.
As an Ukrinform correspondent reports, the signing ceremony of a number of bilateral documents took place in Kyiv.
"We signed a joint declaration of the presidents of Ukraine and Azerbaijan. It reaffirms the readiness to provide mutual support for the sovereignty, territorial integrity of our state within internationally recognized borders, jointly counter hybrid threats, the desire to ensure peace and stability in the Black Sea-Caspian region and beyond. These and a number of other provisions of the declaration testify to the unity and closeness of our views on many issues and challenges of both regional and global dimensions," Zelensky said.
In addition, an agreement on cooperation in the field of food safety was signed between the governments of Ukraine and Azerbaijan.
The memoranda of understanding were signed on cooperation in trade, agricultural sector, energy sector, land relations, management of lands of national significance, and land cadaster.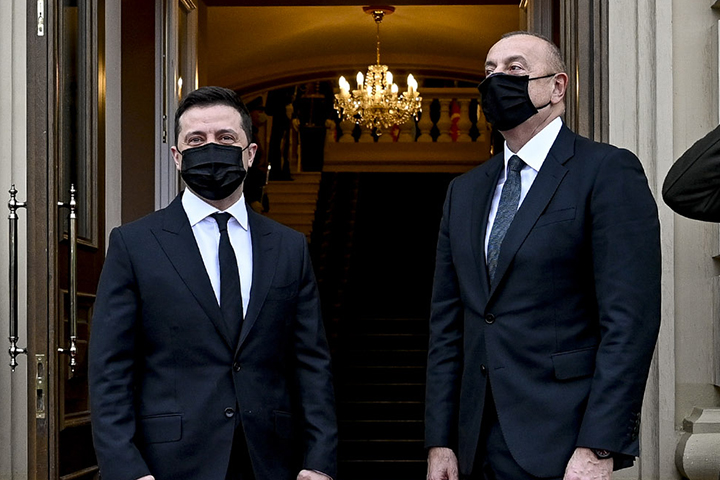 In total, the Ukrainian and Azerbaijani sides signed six cooperation agreements.
"We discussed in detail all areas of cooperation and all opportunities to strengthen cooperation in these areas. The meeting resulted in six bilateral agreements," Zelensky said.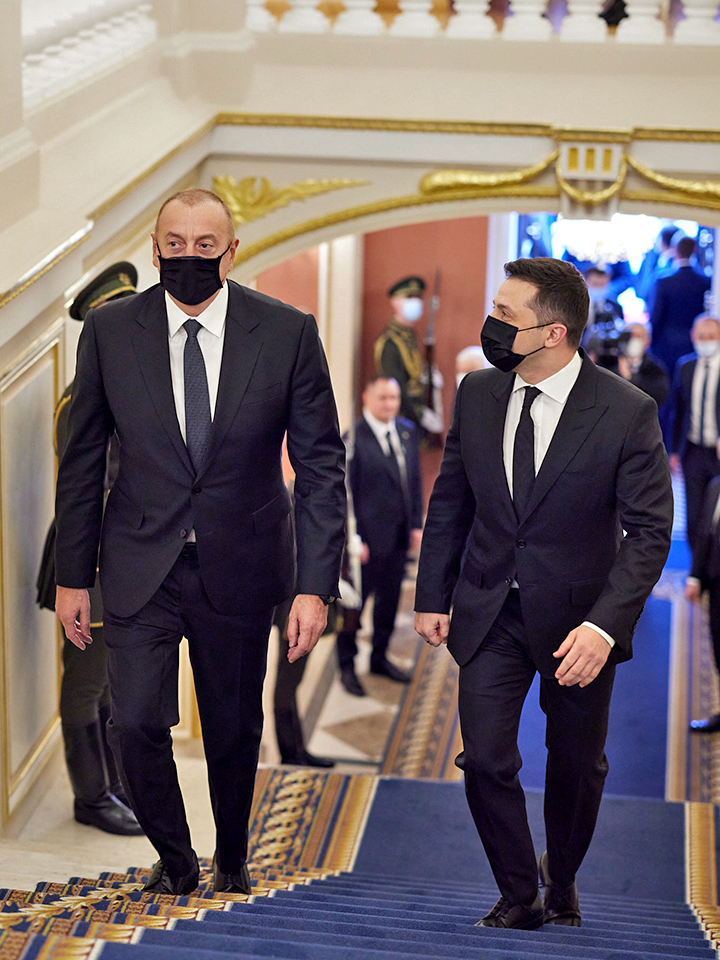 The presidents of the two countries also held Ukraine–Azerbaijan talks in an expanded format.
As reported, President of Azerbaijan Ilham Aliyev is on a working visit to Ukraine.
Photo credit: President's Office
ol
---
Source: Trade, land, energy: Ukraine, Azerbaijan sign bilateral documents