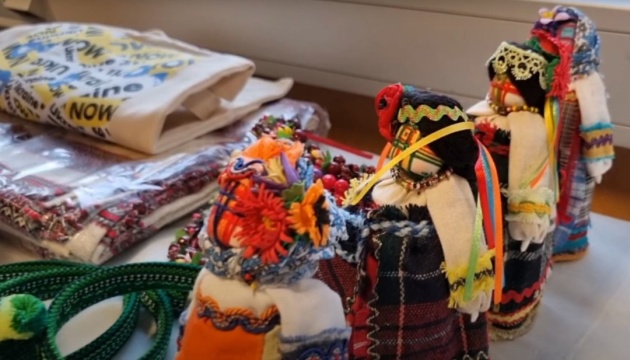 At the city of Oslo, on the eve of Christmas, the holy Ukrainian community in Norway organized a creative workshop, the participants of which could try out quilling at the technique, made angels and straw "peacocks", decorative Christmas stars and just enjoy.
As reported by Ukrіnform, the NGO "Ukrainian community in Norway" (Den ukrainske forening i Norge) reported on Facebook.
"Weaved from straw and created from paper. The city of Oslo ordered "Rizdvyana Maisternya". On the atmospheric background, for those who are willing, you can try out the preparation of spring "peacocks" from straw, create a thematic application, Svyatkov's star and learn from the technique of quilling. The participants added a unique design and style to the skin virob, "says in the appendix. It should be respected that the preparation of the festive decor with a handy hand is already a traditional winter visit, which is held by the Ukrainian community in Norway.
The community supported the support of the Ukrainian school "Kobzar" in Norway Tetyana Lutsyk and the intercessor of the head of the community Natalia Lutsyk for organizing the entry.
Let's hope that the Ukrainian community in Norway is organizing a new long-term project – the selection and management of liquor training for sports schools in Ukraine.