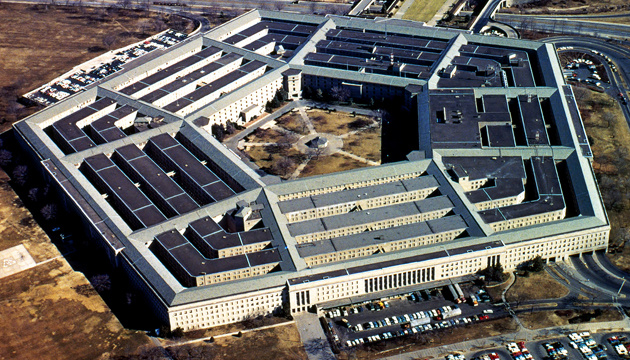 The U.S. Department of Defense has confirmed intelligence that Russia was preparing a fake video showing an alleged "attack" by the Ukrainian Armed Forces on Russian-speaking people to therefore justify its further aggression against Ukraine, according to Pentagon Press Secretary John Kirby.
He said this at a press briefing on Thursday, February 3, according to an Ukrinform correspondent.
"The Russians are likely to want to fabricate a pretext for an invasion [of Ukraine]," Kirby said, adding that Russia has used similar tactics before.
He said that one option is that the Russian government is planning to stage a fake attack by Ukrainian military or intelligence forces against Russian sovereign territory or against Russian-speaking people "to therefore justify their action."
"As part of this fake attack, we believe that Russia would produce a very graphic propaganda video, which would include corpses and actors that would be depicting mourners and images of destroyed locations, as well as military equipment," Kirby said.
He added that some of this military equipment "would be made to look like it was Western-supplied, Ukrainian."
U.S. media outlets reported earlier that the United States had acquired intelligence about a Russian plan to fabricate a pretext for an invasion of Ukraine using a faked video that would build on recent disinformation campaigns. Avril Haines, the Director of National Intelligence, and other top administration officials briefed members of Congress on the material. Details of the information have also been shared with allies.
op
---
Source: Pentagon confirms Russia preparing fake video as pretext to attack Ukraine