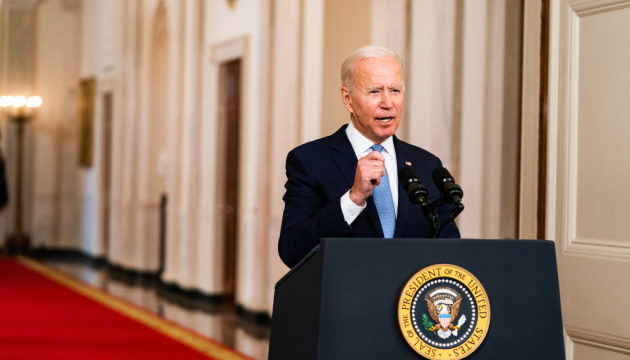 U.S. President Joe Biden has promised to bring an end to the Nord Stream 2 gas pipeline if Russia launches a new invasion of Ukraine.
He said this at a joint press conference with German Chancellor Olaf Scholz in Washington on Monday, February 7, according to an Ukrinform correspondent.
"If Russia invades — that means tanks or troops crossing the border of Ukraine again — then there will be no longer a Nord Stream 2. We will bring an end to it," Biden said.
When asked how he could do that exactly, since the project is largely within Germany's control, Biden said: "I promise you, we'll be able to do it."
Earlier, German Foreign Minister Annalena Baerbock confirmed that Germany was considering a package of sanctions against Russia, which will also include restrictions against Russia's Nord Stream 2 gas pipeline.
---
Source: Biden vows to end Nord Stream 2 if Russia invades Ukraine