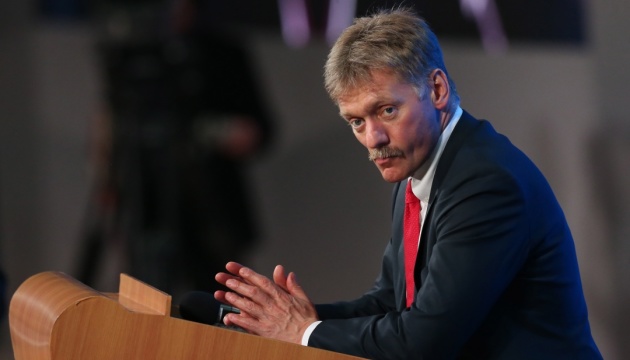 Kremlin spokesman Dmitry Peskov said that a meeting between the presidents of Russia and Ukraine is conceptually possible, but first, the delegations of negotiators and ministers of the two nations must do their part.
That's according to Interfax, as reported by Ukrinform.
"No one rules out the possibility of a Putin-Zelensky summit. Yes, indeed, conceptually, it is possible, but first delegations and ministers must do their part so that presidents do not meet just for the sake of process and talks, but meet to achieve a result," said Peskov.
He further confirmed the invariability of the previously voiced "positions of the Russian side," adding that Russia "is waiting for counter-formulations."
Earlier, President of Ukraine Volodymyr Zelensky repeatedly, in particular after the start of the war, invited Russian President Vladimir Putin to meet for talks.
On February 24, Russian President Putin launched an invasion of Ukraine. Russian troops simultaneously crossed Ukrainian borders from the north, east, and south (Crimea). They have been destroying cities, killing civilians, shelling key infrastructure and households.
Martial law was imposed in Ukraine and general mobilization was announced.
Ukraine has officially filed a lawsuit against the Russian Federation with the UN International Criminal Court in The Hague.
---
Source: Peskov sees Putin, Zelensky summit "conceptually possible"