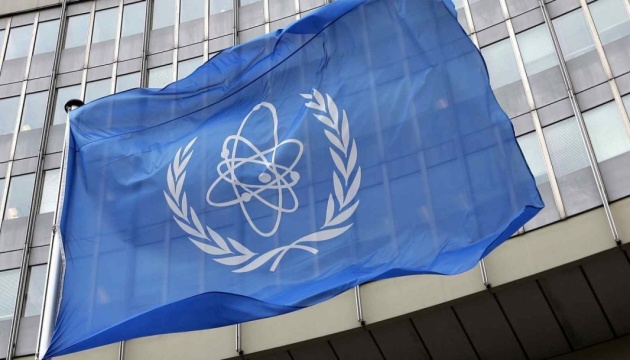 Director General of the International Atomic Energy Agency (IAEA) Rafael Mariano Grossi has expressed concern over reports of Russian troops shelling Slavutych, where Chornobyl NPP personnel live.
As noted in the IAEA's statement, Ukraine informed the International Atomic Energy Agency (IAEA) on March 24 that Russian forces were shelling Ukrainian checkpoints in the city of Slavutych where many people working at the nearby Chornobyl Nuclear Power Plant (NPP) live.
Ukraine's regulatory authority said the shelling was endangering "the homes and families of those operational personnel that ensure the nuclear and radiation safety" of the Chornobyl NPP, which is under the control of Russian forces since 24 February. Slavutych is located outside the Exclusion Zone that was established around the NPP after the 1986 accident.
"Director General Grossi expressed concern about this development, which comes just a few days after technical staff at the Chornobyl NPP were finally able to rotate and go to their homes in Slavutych and rest after working for nearly four weeks without a change of shift, and he said the IAEA would continue to closely monitor the situation," reads the statement.
Ukraine's regulator also informed the IAEA that it does not expect wildfires burning in the vicinity of the Chornobyl NPP to cause any significant radiological concern.
As reported, the State Nuclear Regulatory Inspectorate of Ukraine stated that as of March 24, 2022, all Chornobyl NPP facilities and facilities in the exclusion zone remain under the control of the aggressor country's military.
The Chornobyl NPP was seized by Russian troops on the first day of Russian aggression, February 24. Only on March 20, it was possible to carry out a partial rotation of Chornobyl NPP personnel and evacuate those who stayed there.
ol
---
Source: IAEA Director General concerned about Russian shelling of Slavutych