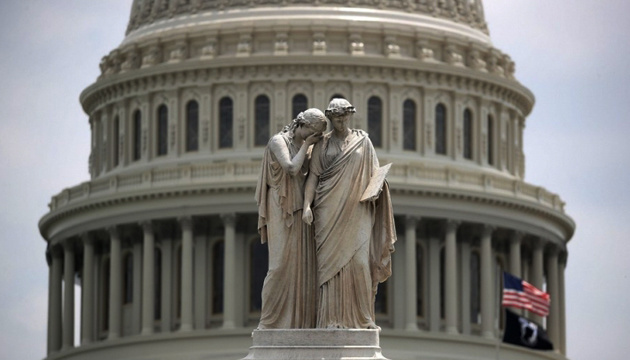 The United States Senate has unanimously passed major legislation to revive a World War II-era program, allowing President Joe Biden to more efficiently send weapons and other supplies to Ukraine amid Russia's bloody invasion.
The relevant statement was made by Politico, an Ukrinform correspondent reports.
The Ukraine Democracy Defense Lend-Lease Act of 2022, as it's known, would expedite the transfer of critical military equipment and other critical supplies to Ukraine by cutting bureaucratic red tape. It allows for the de facto gifting of equipment, with provisions stipulating that recipient countries would repay the U.S. at a later date.
Senators quickly endorsed this proposal, as Ukraine's military proved it could fend off Russian troops who have been shelling Ukrainian cities and towns since late February. The Lend-Lease program created during World War II was seen as a game-changer in the conflict, as it allowed the U.S. to quickly resupply the Allies without time-consuming procedural hurdles.
According to Politico, it is yet another sign that the U.S. and its allies in Europe believe Russia's invasion presents an existential threat to liberal order. It's also an indication that the Western world believes Ukraine can now win the fight against the Russian invaders.
It's unclear if the House will take up the Senate-passed Lend-Lease legislation before both chambers leave Washington on Thursday for a previously scheduled two-week recess. The House is expected to pass the Russia trade bill after it clears the Senate on Thursday morning.
A reminder that, on February 24, 2022, Russian President Vladimir Putin initiated a full-scale invasion of Ukraine, starting a war. Russian troops are shelling and destroying the key infrastructure facilities, launching missile and air strikes on residential areas in Ukrainian cities and villages, torturing and murdering civilians.
mk
---
Source: US Senate unanimously approves Lend-Lease Act for Ukraine