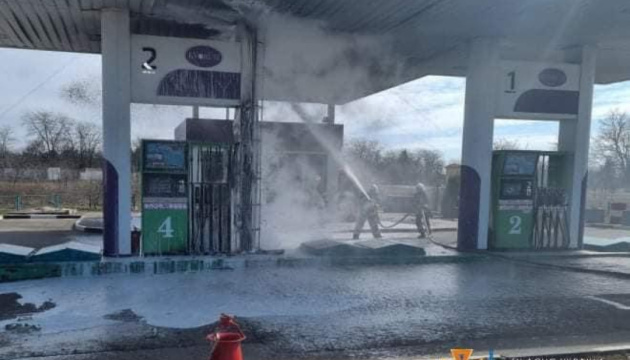 The Russian forces have been targeting gas station networks across Ukraine as more than 30 such facilities have already been hit in strikes.
Prime Minister of Ukraine Denys Shmyhal addressed the issue, speaking at the national telethon, Ukrinform reports.
"The government's key task today is to provide our military with fuel. And we do it, 100%. It's also about ensuring our sowing season because it is a matter of our future survival, plus fulfillment of exports and our commitments to other countries in terms of food security. And the third task is to provide fuel to our citizens, although the Russians are also destroying our gas station infrastructure. More than 30 petrol stations have already been destroyed. Totally destroyed. And I ask the question: how did these facilities threaten Russia?" Denys Shmyhal said.
According to Ukraine's PM, Ukraine will continue to experience fuel shortages.
"We understand that fuel shortage in Ukraine exists, and it will exist. The war is ongoing. We have limited logistical opportunities for fuel imports. Even our large fuel retailers have difficulties with imports as there are logistical gaps. This is also a reality amid war," the head of government said.
As reported, government decisions to abolish the excise tax on fuel and reduce the VAT rate from 20% to 7% came into force on March 18.
The Cabinet hopes that affordable fuel will boost a number of economic processes that will bring Ukraine closer to victory. In particular, sufficient resources will be accumulated for the sowing campaign and critical cargo shipments, including food.
As reported, fuel is in short supply in Ukraine. According to Prime Minister Denys Shmyhal, negotiations with the world's largest companies are underway to ensure major shipments of petrol and diesel fuel to Ukraine.
---
Source: Russians destoy over 30 petrol stations across Ukraine