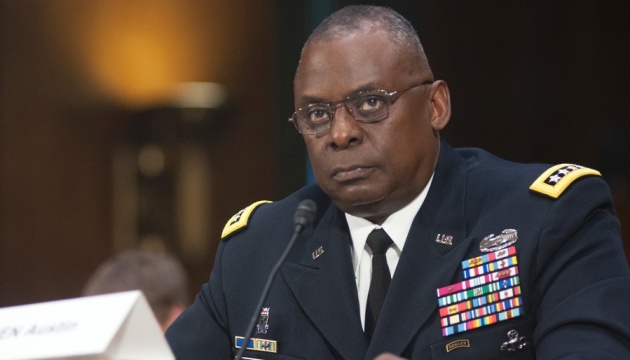 On Sunday, April 10, U.S. Secretary of Defense Lloyd Austin spoke with Ukrainian servicemen undergoing training in the United States.
The Pentagon chief announced this on Twitter, as seen by Ukrinform.
"This morning, I had the pleasure of speaking with Ukrainian troops training in the U.S. who are returning home to Ukraine today. Their bravery and skill are amazing," Austin wrote.
According to the head of the Pentagon, the United States will continue to provide them with the necessary assistance.
As reported, a full-scale war has been going on in Ukraine for 46 days already. Russian troops keep firing on and destroying key critical and civilian infrastructure, brutally killing Ukrainians.
---
Source: Bravery, skill of Ukrainian military "impressive" - U.S. Defense Secretary