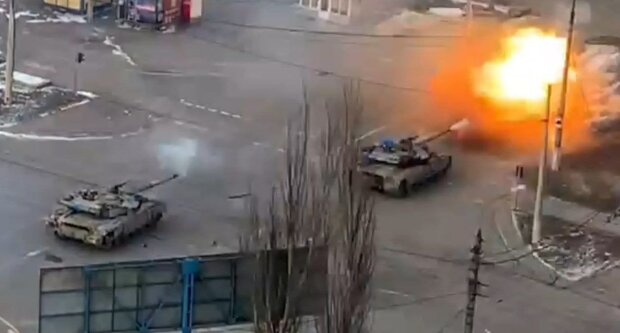 There are growing signs Russia could be on the brink of fully capturing Mariupol, the besieged southern port city which has suffered a devastating, six-week assault. Officially, Ukraine's armed forces say they are sustaining its defence and are in "continuous contact" with their troops on the ground. But they concede it is likely Moscow will try to take full control of the city, while a regional Russian-backed separatist leader claims Mariupol is close to falling.
Ukrainian troops have said they are running out of ammunition, and are believed to have been pushed back into two isolated pockets adjoining the coastline.
The city's fate is likely to be critical for the next phase of the war. In Russian hands it would provide control of a clear swathe of territory connecting Moscow's two fronts in the south and east. It would release large numbers of forces to redeploy, and provide President Vladimir Putin with a moment of strategic "victory" after a lethally shambolic first stage to his invasion.
It would mark a huge loss, if by now an expected one, for Ukraine's leadership which has described Mariupol as "the heart of this war today".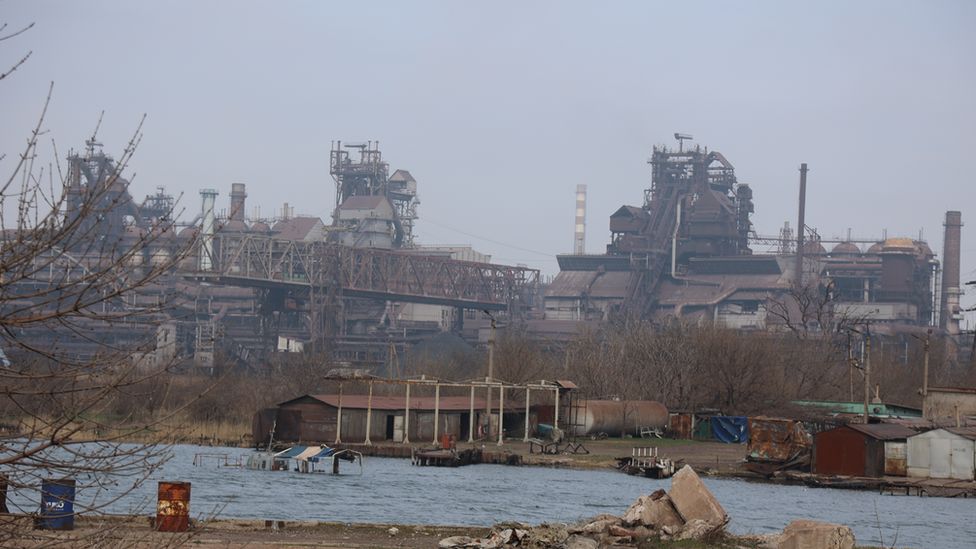 Russian troops started their encirclement of Mariupol in early March. The siege has killed thousands of civilians and unleashed an appalling struggle for survival for trapped residents who remain.
Thousands of people have escaped further north, risking a deadly journey through the front line. Here, in Zaporizhzhia, I have watched civilians arrive day after day, describing how they have witnessed the obliteration of their city.
In recent days Russian forces are thought to have pushed in further by dividing the remaining holdout of Mariupol's defenders, according to think tank the Institute for the Study of War (ISW).
It's believed Ukraine's forces have been forced back to the port area and the Azovstal plant, a massive iron and steel works from where they had launched counter-attacks for weeks.
Videos have emerged of fighters apparently from the 36th marine brigade vowing not to surrender their positions.
"We are holding on to every bit of the city wherever possible," says one in a video posted to social media channels on Tuesday.
"But the reality is the city is encircled and blocked and there was no re-supply of ammunition or food," he adds. Part of the footage shows him alongside several other marines in a room that looks like a basement shelter. One of the men has crutches leaning against his chair.
A post on Monday on the brigade's Facebook page described the situation as "the last battle… It is death for some of us, and captivity for the rest," it said, adding they had been "pushed back" and "surrounded" by Russian troops.
Ukrainian analysts differed over whether the post could be relied on as genuine, with some claiming the page had been hacked. But more than 36 hours later the post remained on the site.
The siege and a resulting collapse in communications in Mariupol mean it is difficult to independently verify reports about changes on the ground.
There is little doubt Ukrainian forces have been desperate for new supplies of weapons, ammunition, food and water.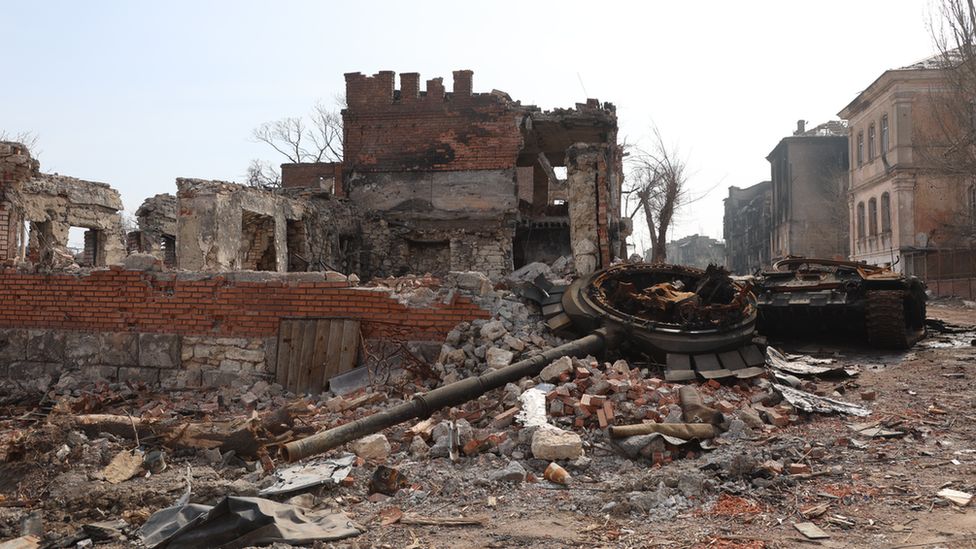 Ukraine's military reportedly managed over the weeks to resupply troops with kit including night and thermal vision goggles, portable battery charging packs and even anti-tank munitions; but it became increasingly hard.
"Ultimately, the city was surrounded so soon into the invasion that there was never a chance to build up supplies," says Justin Bronk, a senior research fellow at defence think tank the Royal United Services Institute (RUSI).
"They've already held out far, far longer than any external analysis would have predicted possible. So it's difficult to say how much longer they can go on," he says, adding that they have "achieved extraordinary results with very little".
Ukrainian attempts to rotate forces or evacuate the wounded also became much more high risk as Russia tightened its siege.
The Russian defence ministry claimed two weeks ago it had shot down a Ukrainian Mi-8 helicopter 5km (three miles) from the Sea of Azov shore. It was thought to have been coming out of the city.
On Tuesday, it claimed up to 100 Ukrainian troops had tried to fight their way out of the steel works plant – but said half were killed by Russian artillery and airstrikes, and more than 40 surrendered.
In his video address to the nation late on Tuesday, Ukrainian President Volodymyr Zelensky said: "The future of Ukraine directly depends on the strength of our resistance in all its forms. The future of us all, each of our cities, each of our villages.
"And I am grateful to everyone who understands this. Who does not stop resisting even when it seems that the result is very far. Because the darkest time is always before dawn.
"I want to separately address those heroes who are having a very hard time. Those who defend Mariupol. A marine battalion of the 36th marine brigade, Azov special operations detachment, 12th operational brigade of the National Guard of Ukraine. Subdivisions of the State Border Guard Service. Volunteers of the "Right Sector". The 555th military hospital and National Police employees."
As well as the marines, the defence of Mariupol also consists of the Azov battalion, an ultranationalist militia formed in 2014 which Kyiv says has been reformed and is now part of Ukraine's National Guard.
They are only a tiny part of Ukraine's overall forces, but their presence has been a key focus of Moscow's propaganda war: it refers to the invasion as a "special military operation" claiming it is to "demilitarise" and "denazify" Ukraine.
Meanwhile, reports by local forces that Russia deployed chemical weapons in Mariupol this week have yet to be confirmed. They are a reminder of how the conflict could quickly trigger a further dangerous escalation.
The full capture of the city could see significant numbers of Russian troops, so far used to contain and prevent resupply in Mariupol, reconstituted and moved elsewhere, particularly in other parts of the eastern Donbas region, where Moscow is gearing up for a major offensive.
It could also see Moscow consolidate its progress north of Mariupol, which is one of the reasons the Ukrainians were finding it so hard to relieve the city, according to Mr Bronk.
The forces could also be used to bolster Russian-occupied Kherson, where Ukrainian troops have been attempting to retake ground with some success.
President Zelensky continued his metaphor that Mariupol is the heart of the war. "If it stops beating then we will be… weaker," he said.