Prime Minister of Ukraine Denys Shmyhal discussed the investigation into Russia's crimes in Ukraine with Prosecutor of the International Criminal Court (ICC) Karim Khan.
The meeting was also attended by Prosecutor General of Ukraine Iryna Venediktova, Minister of Defence Oleksii Reznikov, Minister of Internal Affairs Denys Monastyrskyy, Minister of Justice Denys Malyuska and Deputy Head of the Office of the President Oleh Tatarov, the Government portal informs.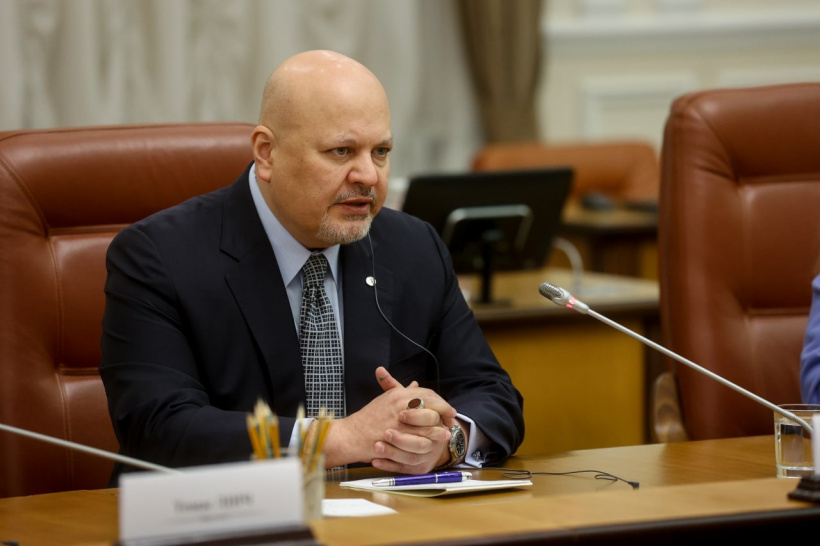 Shmyhal thanked Khan for his visit and stressed the importance of the ICC's involvement in mobilizing all resources and launching an investigation into Russia's brutal violations of international humanitarian law.
The PM pointed out that Russia had been committing systematic and mass war crimes and crimes against humanity in Ukraine since 2014.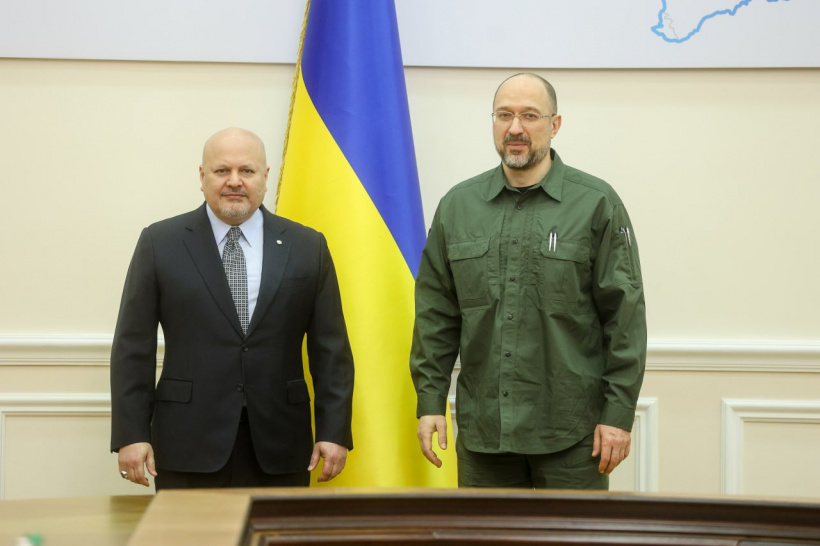 "The Ukrainian people demand justice, the whole civilized world demands justice. And this requirement is pressing," Shmyhal stressed.
The Prime Minister spoke about the atrocities of the Russian military in Bucha, Borodianka, Irpin, Hostomel and other localities. The Prime Minister mentioned the missile strike on the Kramatorsk railway station and the crimes in Mariupol that Russia is trying to conceal.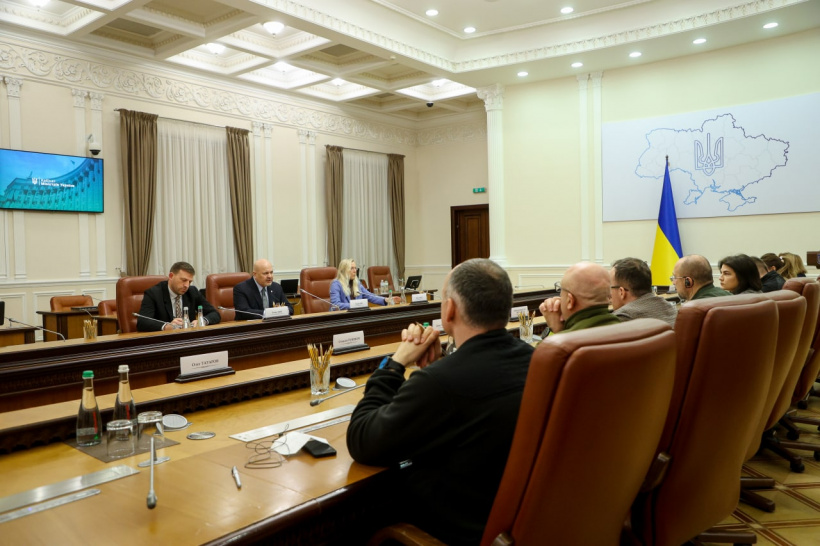 "It is time to conduct a swift and effective investigation, which will result in real charges. It is necessary to grant the millions of victims of Russia's armed aggression the right to a fair trial and bring to justice those who organize and directly commit horrific crimes against Ukrainians," said Shmyhal, adding that 42 countries have already called on the ICC to conduct investigation.
The meeting participants stressed that investigative teams consisting of the National Police and prosecutors were carefully documenting crimes against civilians committed by the Russian military. This work is underway including in areas where hostilities are still ongoing.
According to the Prime Minister, Ukraine will continue to provide all necessary support in gathering evidence of Russia's international crimes.
The ICC Prosecutor responded by saying that the law should be mobilized on the side of humanity in order to stop the suffering of the civilian population. According to Khan, the ICC team will gather evidence so that all those who committed crimes will be held accountable.
Earlier, Prosecutor General Venediktova and ICC Prosecutor Khan made a joint working trip to Bucha in Kyiv region, where the bodies of killed civilians are being exhumed.
Irpin, Bucha, Hostomel, Borodianka, and the entire Kyiv region were liberated from Russian invaders in early April. Mass killings of civilians by Russian troops have been recorded in liberated towns and villages. Among the victims of Russian war crimes were raped women, whose bodies tried to be burnt, killed local government officials, children, the elderly, and men. Many of them had their hands tied, there are traces of torture on their bodies. Victims were shot in the back of the head.
In March, the International Criminal Court, at the request of 42 countries, announced the launch of an investigation into war crimes following Russia's invasion of Ukraine.
Photo: Government portal
ol
---
Source: ICC Prosecutor, government officials discuss investigation into Russia's crimes in Ukraine