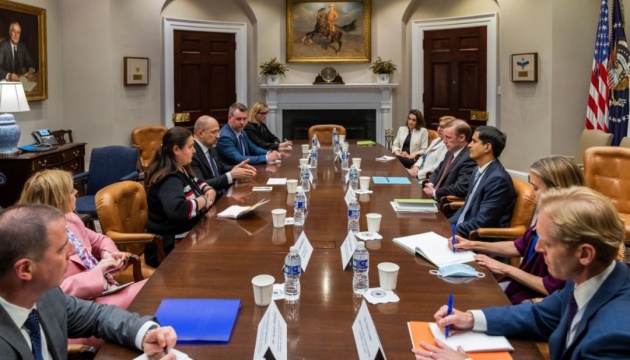 Prime Minister Denys Shmyhal of Ukraine discussed with U.S. President's National Security Adviser Jake Sullivan the issues of support for Ukraine and sanctions against Russia.
That's according to a report on Shmyhal's Telegram channel, seen by Ukrinrofm.
During a "fruitful" meeting, the parties "coordinated positions on key issues: strengthening Ukraine, help for Ukrainians, and sanctions."
"These are the areas in which we will work together with our partners to win," said the head of the Ukrainian government.
As Ukrinform reported earlier, Shmyhal is on a working visit to the United States. On Thursday, he was received by President Joe Biden at the White House. The talks were followed by multiple meetings of the Ukrainian delegation with international partners.
---
Source: Ukraine's PM, Joe Biden's adviser discuss support for Ukraine, sanctions against Russia