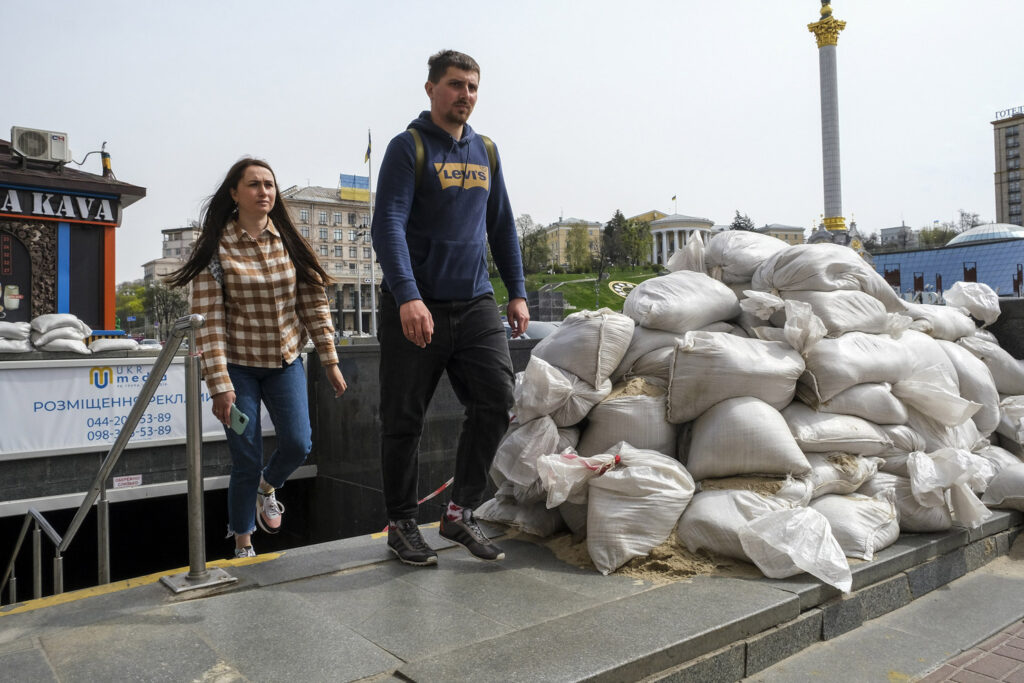 Heavy fighting continues in eastern Ukraine, with Russian attacks now also targeting parts of the country's central and western regions. Meanwhile, diplomacy efforts are ongoing with the United Nations chief on his way to visit leaders of both countries.
Here are the latest developments:
Kherson under control: Russian troops took control of the Kherson City Council on Monday, weeks after first occupying the Ukrainian city. The mayor posted on Facebook that armed men entered the building, "took the keys and replaced our guards with their own."
"Sham referendum": Russia announced it will stage a referendum in the broader occupied Kherson region on Wednesday, asking people to approve the "independence" of a new entity called "the Kherson People's Republic." Ukrainian President Volodymyr Zelensky has called it a "sham referendum," saying civilians have already shown "their attitude toward the occupiers" by protesting in occupied towns.
Curfew in the capital: Kyiv will be placed under a nighttime curfew from 10 p.m. to 5 a.m. local time, Monday through Friday, this week to protect civilians from Russia's "provocative actions," said the head of the city's Regional Military Administration. Those working in critical infrastructure or who have a special permit are exempt.
UN diplomacy: UN Secretary-General Antonio Guterres is arriving in Moscow on Tuesday to meet with Russian President Vladimir Putin and the Russian foreign minister. He will then travel to Kyiv to meet Zelensky and the Ukrainian foreign minister on Thursday.
US officials visit: Top US diplomats visited Kyiv on Sunday, pledging US support in the war and announcing that US diplomats would be returning to Ukraine. At a news conference afterward in Poland, Secretary of Defense Lloyd Austin said, "We want to see Russia weakened to the degree that it can't do the kinds of things that it has done in invading Ukraine."
Assault on the east: Heavy fighting continued in the eastern regions of Luhansk and Donetsk on Monday, with one village on the frontlines, Novotoshkivka, now in ruins with homes razed to the ground. There was also a large explosion in the town of Kreminna in Luhansk, though CNN cannot verify the number of casualties or the origin of the explosion. However, the UK Ministry of Defense said on Monday that Russia has only made "minor advances" in the eastern Donbas region, without enough logistical and combat support in place.
Fighting elsewhere: Russian forces also struck five railway stations in central and western Ukraine on Monday morning. In the besieged port city of Mariupol, civilians and the last Ukrainian defenders are sheltering at the Azovstal steel plant, with the situation becoming dire as families inside run out of food, water and basic supplies. On Monday, the Ukrainian Deputy Prime Minister said no evacuation agreement had been reached with Russia yet for civilians in the plant.