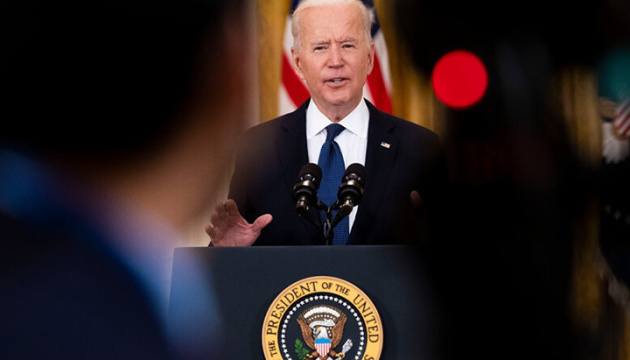 U.S. President Joe Biden has sent a new request to the U.S. Congress to provide Ukraine with another $33 billion in funding to assist its fight against Russian aggression.
Biden stated this in his speech at the White House on Thursday, which was dedicated to the situation in Ukraine, an Ukrinform correspondent reported.
He stressed that it is extremely important that this funding be supported by the Congress and approved as soon as possible.
"We either back the Ukrainian people as they defend their country, or we stand by as the Russians continue their atrocities and aggression in Ukraine every day," said Biden.
According to the U.S. administration, Biden's funding request includes $20.4 billion in military assistance for Ukraine, $8.5 billion in economic aid and $3 billion in humanitarian assistance, as well as funds in support of food security measures.
In addition, Biden announced a proposal to the U.S. Congress to implement a package of measures to bring Russian government officials and oligarchs to justice for the war in Ukraine.
iy
---
Source: Biden sends new request to Congress for $33B in additional aid for Ukraine