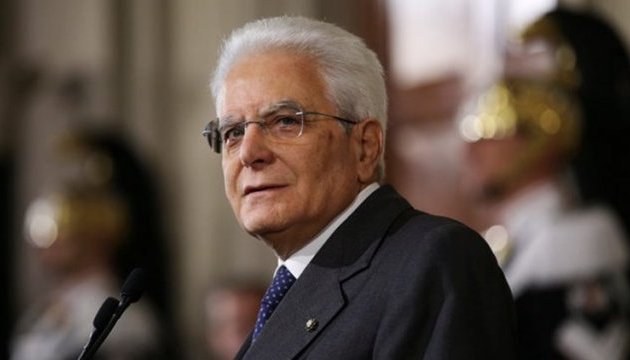 Italy will unreservedly support additional EU sanctions against Russia over its invasion of Ukraine.
This was stated by Italian President Sergio Mattarella at the PACE meeting on Wednesday, Ukrinform reports with reference to ANSA.
"President Sergio Mattarella said in a speech to the Parliamentary Assembly of the Council of Europe in Strasbourg on Wednesday that Italy was ready to impose possible additional EU sanctions on Russia over its invasion of Ukraine" without hesitation, "the statement said.
Commenting on Italian companies' compliance with EU sanctions against Russia, Mattarella said that "the sanctions system is fully operational in Italy."
According to the Italian president, the Russian war against Ukraine also provides an impetus for European unity. "Russia's aggression provides an additional impetus to the unity of European countries and peoples who believe in peace, democracy, and respect for international law and the rule of law," he said.
The Italian president also said that by its "brutal invasion of Ukraine, the Russian Federation has decided to position itself outside the rules to which it has once signed up."
---
Source: Italian president confirms country's readiness to impose new Russia sanctions