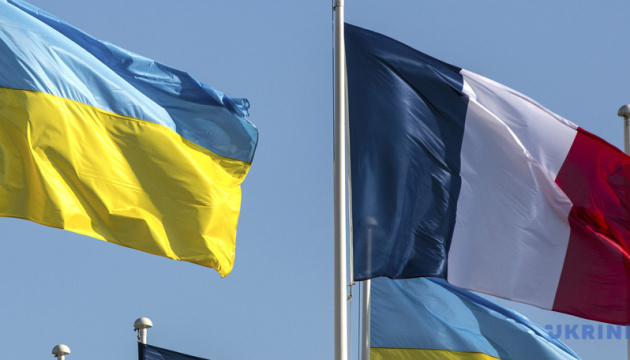 Ukrainian President Volodymyr Zelensky and his French counterpart Emmanuel Macron have discussed defense cooperation and interaction on the path to Ukraine's European integration, as well as the treatment of Ukrainian defenders and assistance from the French side in investigating Russian war crimes.
The Ukrainian leader reported this on Twitter, according to Ukrinform.
"Continued dialogue with French President Emmanuel Macron. Discussed defense cooperation, interaction on Ukraine's path to EU membership. Grateful for French humanitarian aid, readiness to treat Ukrainian defenders, decision to continue the work of a French mission to assist in the investigation of RF's crimes," Zelensky said.
The second round of the presidential election in France was held on April 10. Macron was re-elected President of France, garnering 58.55% of the vote.
---
Source: France ready to treat Ukrainian soldiers, help investigate Russian crimes - Zelensky