The ministers of internal affairs of Ukraine, Estonia, Latvia, Lithuania, and Poland signed a joint declaration on cooperation and assistance to Ukraine in overcoming the consequences of Russian military aggression.
As an Ukrinform correspondent reports, the signing ceremony took place at the Antonov Airport in Hostomel on Thursday, May 5.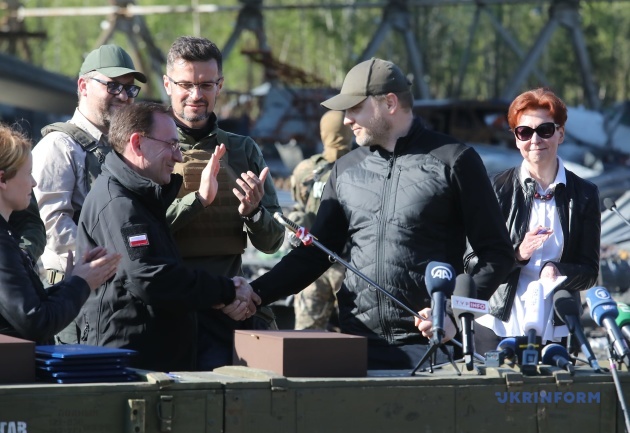 The declaration provides for the cooperation of law enforcement agencies of the five countries on a number of issues within the competence of internal affairs' agencies.
"Our joint declaration provides for cooperation: on the investigation into the war crimes committed by Russian servicemen; possible assistance in the needs of the bodies of the Ministry of Internal Affairs of Ukraine which directly cooperate with the relevant services of European countries; humanitarian demining as international teams will be involved to assist in the demining of more than 300,000 square kilometers of Ukrainian land; protection of Ukrainian refugees abroad, especially children; treatment of the wounded and possible rehabilitation of our servicemen; restoration of the infrastructure of our police, rescue services, border service departments," said Minister of Internal Affairs of Ukraine Denys Monastyrsky.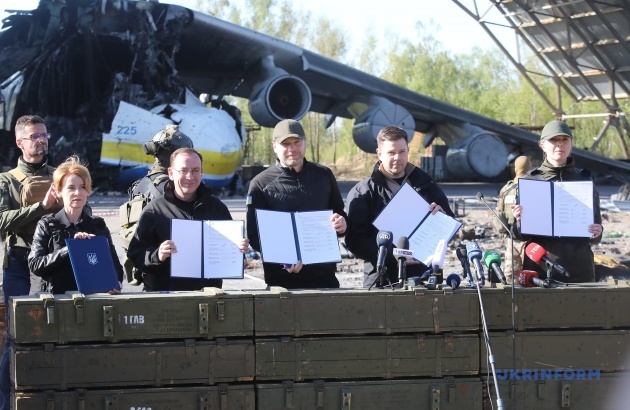 The ministers saw the consequences of the destruction of the Hostomel airport, destroyed Mriya, the largest aircraft in the world, talked with National Guard soldiers who repulsed the enemy attack on the first day of Russian aggression.
The ministers of internal affairs of Estonia, Latvia, Lithuania, and Poland also took part in awarding employees of the Ministry of Internal Affairs of Ukraine.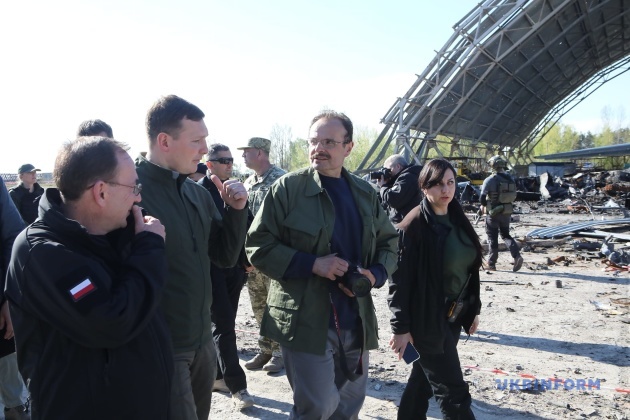 In particular, Monastyrsky presented the members of the National Police, Border Guard Service, National Guard, and rescuers with state and ministerial awards.
On February 24, the Russian Federation launched a new phase of the war against Ukraine – a full-scale invasion. Russian troops fire and bomb peaceful towns and villages. The invaders unleashed mass terror in the temporarily occupied territories. The whole people of Ukraine rose up to fight the aggressor. Russia has lost about 24,700 personnel since the beginning of the full-scale invasion of Ukraine.
ol
---
Source: Interior ministers of Poland, Baltic states visit Hostomel