Ukrainian and Swedish Prime Ministers Denys Shmyhal and Magdalena Andersson have discussed the issue of resolving the immediate economic and humanitarian needs of Ukraine in its war with Russia.
According to Ukrinform, the head of government announced this on Twitter.
"Met today in Warsaw with PM of Sweden Magdalena Andersson! Discussed resolving immediate economic and humanitarian needs and supporting Ukraine against Russian aggression. Thank you for standing with Ukraine," he wrote.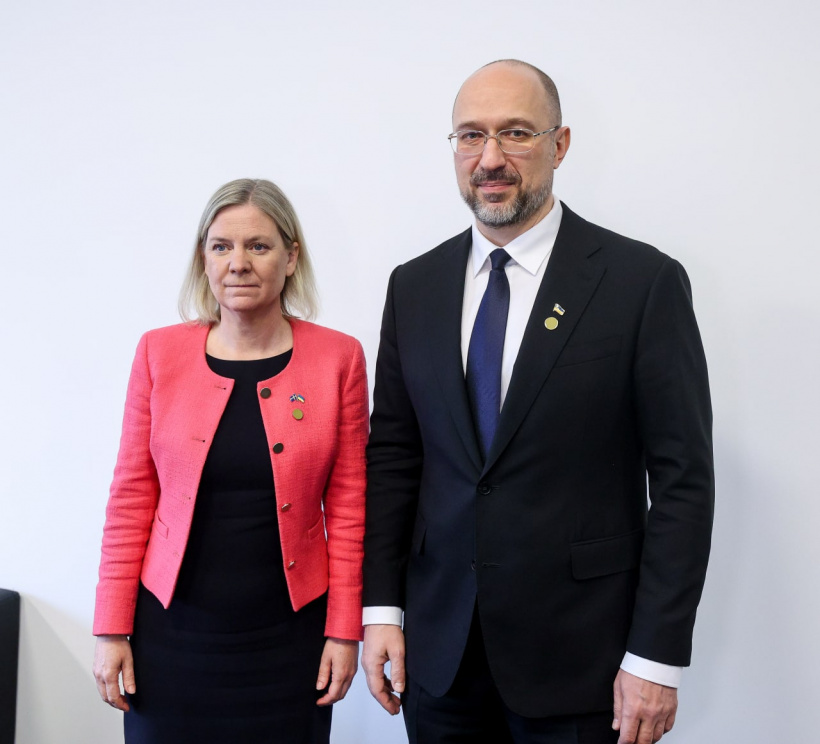 Shmyhal thanked Sweden for helping Ukraine. "Only together we can stop Russia," Shmyhal added.
Both parties also discussed support in the financial and defense sectors of Ukraine. Shmyhal stressed that weapons, sanctions, financial support and the European perspective are key elements of Ukraine's future victory.
"Financial support for Ukraine is an investment into the future stability and security of the European continent and the world as well. Ensuring macro-financial stability is an integral component to secure further fight against the terrorist state," Shmyhal said.
He noted the crucial role of the newly created online platform of the Recovery Fund, which had been initiated by Ukrainian President Volodymyr Zelensky.
"Ukraine Recovery Plan and the United24 Fund are a set of tools that will allow us to consolidate assistance from financial institutions, partner countries and other sources. The necessary infrastructure has been created to raise funds for the rehabilitation and reconstruction of Ukraine," he said.
Shmyhal thanked Andersson for organizing the High-Level International Donors' Conference for Ukraine. According to him, this platform for coordinating efforts in the organization of comprehensive assistance to Ukraine is viewed of being of paramount importance.
In addition, the prime ministers of Ukraine and Sweden discussed energy security and ways to diversify the supply of nuclear fuel, as well as the need to provide Ukraine with state-of-the-art military weapons.
---
Source: United24 Fund to consolidate aid for reconstruction of Ukraine - Shmyhal