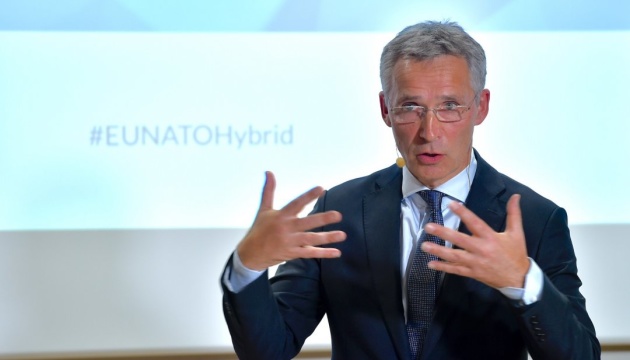 NATO assumes that Russia's war against Ukraine will not end quickly, but Ukraine will win, and NATO will provide assistance.
As NATO Secretary General Jens Stoltenberg told German newspaper Welt in an interview, NATO is determined to help Ukraine while Putin wages the war, "even if it takes months or years." At the same time, Stoltenberg wants to "do everything possible" so that the conflict does not expand.
In the coming days, according to Stoltenberg, "we can expect and must prepare for the Russian offensive and even greater brutality, even greater difficulties and even greater destruction of critical infrastructure and residential areas."
According to him, the current Russian offensive in eastern Ukraine has not yet gained momentum as Ukrainian troops defend themselves.
"We see a stark contrast between Russian and Ukrainian forces: Ukrainian troops are brave and know what they are fighting for. Russian troops suffer from poor leadership, poor morale and many do not know what they are fighting for," said the NATO Secretary General.
Stoltenberg sees his main task in preventing a large-scale war so that the war does not expand from Ukraine onwards, and to minimize the risk through deterrence and collective defense.
According to its leader, NATO "is not a party to the war consciously." At the same time, the Alliance is increasing troops and equipment on its eastern flank to protect its members. In his opinion, Germany plays a leading role in this.
Commenting on Moscow's nuclear threats, Stoltenberg said: "We hear the threatening nuclear rhetoric of the Russian leadership. This is irresponsible and reckless. Nuclear war cannot be won and should never be fought, including in Russia."
He stressed that since the beginning of the full-scale war in Ukraine on February 24, NATO had not noticed any changes in Russia's nuclear strategy. Therefore, the Alliance sees no indications of a higher level of readiness of the Russian nuclear arsenal, said the Secretary General.
Stoltenberg stressed that "Ukraine must win this war because it defends its country. NATO members will never agree to the illegal annexation of Crimea. We have also always opposed Russian control over parts of Donbas in eastern Ukraine."
As for peace agreements, the decision must be made by Ukraine itself, the Alliance leader concluded.
ol
---
Source: Stoltenberg: NATO will support Ukraine until its complete victory over Russia