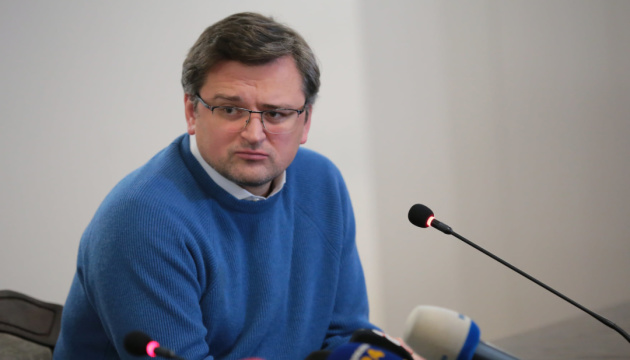 Ukrainian Foreign Minister Dmytro Kuleba has said he does not have high expectations from the upcoming informal meeting of NATO foreign ministers, as Ukraine has not seen a strong position from NATO as an organization since the Russian invasion of Ukraine started on February 24.
He said this at a joint press conference with his Dutch counterpart Wopke Hoekstra in Kyiv on Tuesday, May 10, according to an Ukrinform correspondent.
"I do not have high expectations from this meeting at the moment, because since the beginning of the war we have seen a very active role of individual NATO members or the groups they form, but we have not seen an active and strong position of the alliance as an organization," Kuleba said.
He also said that he had not yet received an invitation to the informal summit of NATO foreign ministers in Berlin, but would attend if he did.
"In principle, it seems strange to me to discuss in NATO any security issues in the Euro-Atlantic area without Ukraine, given the objective situation. But we leave that decision to the alliance. This is their internal affair," he said.
Kuleba also stressed that the future of Europe and the Euro-Atlantic area is being decided on the Ukrainian fronts.
The North Atlantic Council is expected to hold an informal meeting at the level of foreign ministers in Berlin on May 14-15.
---
Source: Kuleba: We have not seen strong position from NATO since start of war