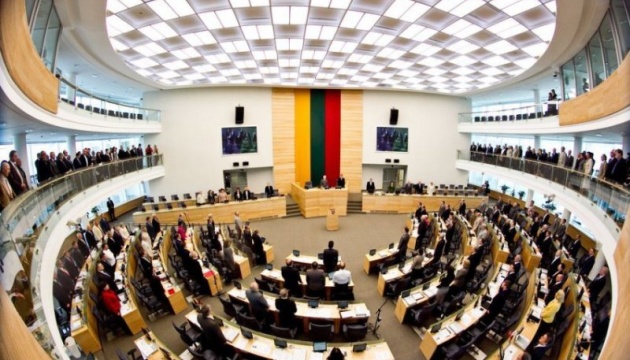 Lithuania has acknowledged that the actions of the Russian army in Ukraine constitute genocide of the Ukrainian people.
The Chairman of the Verkhovna Rada of Ukraine, Ruslan Stefanchuk, broke the news on Facebook, according to Ukrinform.
"Lithuania has recognized Russia's actions in Ukraine as genocide of the Ukrainian people! I thank the Speaker of the Seimas, Victoria Chmilite-Nielsen, and all the deputies for unanimously adopting this historic decision," Stefanchuk wrote.
The Lithuanian Parliament has also decided that Lithuania will take part in inevitably holding Russian war criminals accountable through an international tribunal, Stefanchuk said.
In addition, according to the Parliament Speaker, Lithuania states that Russia is resorting to terrorism by shelling and committing violence against the civilian population of Ukraine.
"I urge the whole world to pick up the baton so that the enemy is never able to erase the memory of the mass murders of Ukrainians!" Stefanchuk stressed.
As reported, on February 24, Russian President Vladimir Putin launched a full-scale invasion of Ukraine. Russian troops have been shelling and destroying key infrastructure, residential areas of Ukrainian cities and towns, using artillery, MLR systems, and ballistic missiles.
---
Source: Lithuania recognizes Russia's actions in Ukraine as genocide