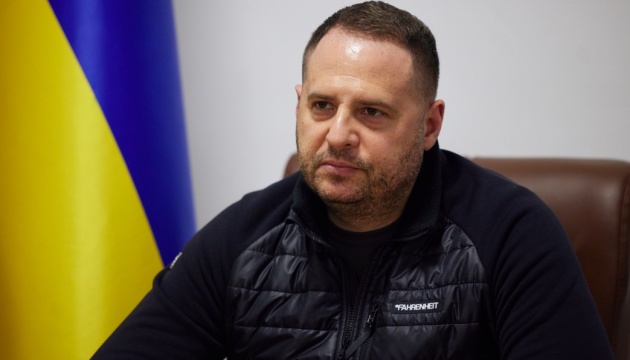 Andriy Yermak, head of the Ukrainian President's Office, and Michael McFaul, director at the Freeman Spogli Institute for International Studies (FSI) and U.S. national security adviser, have discussed further steps to increase sanctions pressure on Russia.
The meeting was held via video link, Ukrinform reports, citing the presidential press service.
"The main focus was on the institution of sanctions against the leadership of the Russian Federation and Russian oligarchs close to the government. This topic will be reflected in the new work of the expert group," the statement reads.
In addition, Yermak and McFaul discussed international security guarantees for Ukraine and preparations for Ukrainian President Volodymyr Zelensky's speech at Stanford University in late May.
Zelensky on March 29 announced the creation of a group of experts at the Ukrainian President's Office to analyze the impact of sanctions imposed against Russia.
On April 20, an international expert group presented an action plan to increase sanctions pressure on Russia. On May 10, the group presented a roadmap for energy sanctions, which contains recommendations for imposing restrictions on Russia.
On February 24, Russia launched a new phase of its war against Ukraine – a full-scale invasion, Russian invaders have been shelling and bombing Ukrainian cities, towns and villages, torturing and killing civilians.
The U.S., EU, UK, Japan, and other countries have imposed sanctions on Russia.
---
Source: Yermak, McFaul discuss tightening sanctions on Russia's leadership, oligarchs