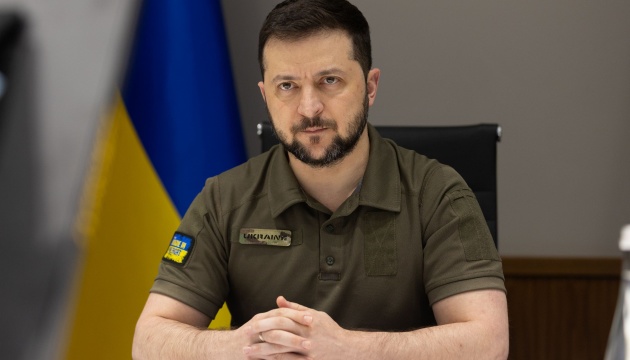 Negotiations between Ukraine and the Russian Federation are getting more complicated every day, as Russian troops continue to commit new atrocities within the temporarily occupied areas.
The relevant statement was made by Ukrainian President Volodymyr Zelensky in an interview with Porta a Porta on Italy's Rai 1 TV Channel, an Ukrinform correspondent reports.
"As for the issue of talks with the Russian Federation, it is getting more complicated every day. Every day we liberate small towns, where people live or lived, unfortunately I have to say 'lived', as many people fled their homes, and many people were killed. We liberate towns and see the traces of humiliation, tortures, shelling and destructions left by Russian troops. Such things complicate the possibility of negotiations," Zelensky said.
In his words, the Ukrainian society had been ready to hold peace talks with Russia over eight years since the war in eastern Ukraine started. But, Russia's full-scale invasion of Ukraine has changed public sentiments.
"Now the [Ukrainian] society is not positive about this," the President of Ukraine noted.
A reminder that last time the Ukrainian and Russian delegations met in person in Istanbul on March 29, 2022. The Ukrainian side submitted a number of proposals to end the war, including an international treaty on security guarantees for Ukraine.
Photo: Office of the President of Ukraine
mk
---
Source: President Zelensky: Talks with Russia get complicated every day as new atrocities reveal