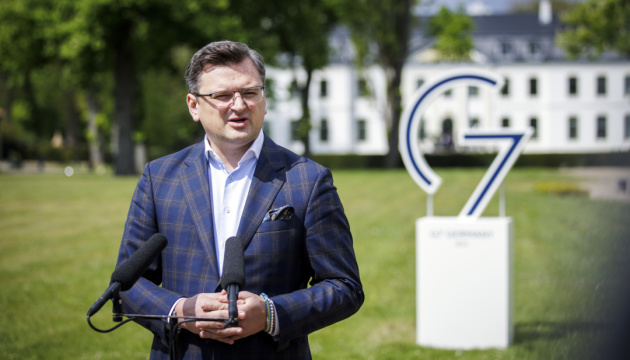 Western countries have significantly increased arms supplies to Ukraine, but to win the war, Ukraine needs constant supplies, including multiple launch rocket systems and aircraft.
Ukrainian Foreign Minister Dmytro Kuleba told this to journalists after a meeting with his colleagues from the G7 countries in Lubeck, Germany, on May 13, Ukrinform reports.
"Since our last meeting, the arms supply situation has improved significantly. And we see that Ukraine is getting more and more of the necessary weapons," Kuleba said.
However, he added, in order to win this war, Ukraine needs more weapons, and it must come in regularly as long as this war continues. He said that Ukraine uses all the weapons it gets to deter Russia's offensive on its territory.
Weapons coming from the United States and some European countries are very helpful, he said. But two major issues from a military point of view still need to be addressed, Kuleba said. The first is that Ukraine's Armed Forces need multiple launch rocket systems, now there is a shortage of them, and Ukraine is negotiating with various partners, including the G7. The second important issue that remains open and unresolved is the air force. "I do not see the possibility of closing this gap immediately," he said.
---
Source: Ukraine will win war if it has enough weapons - Kuleba