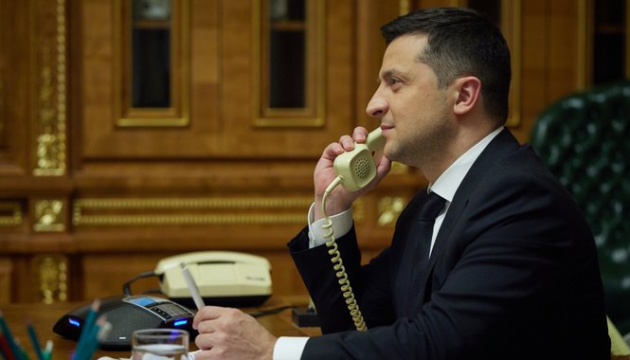 President Volodymyr Zelensky discussed with German Chancellor Olaf Scholz the situation on the frontline, strengthening of sanctions and pressure on the Russian Federation, and the prospects of peace.
"Held productive talks with German Federal Chancellor Olaf Scholz. Discussed the situation on the frontline, further pressure on Russia, sanctions increase, prospects of peace. Appreciate German support, including defensive one. We count on further German assistance on Ukraine's path to full membership in the EU," Zelensky posted on Twitter.
On May 16, German federal government spokesman Steffen Hebestreit said that Western partners did not intend to put forward any preconditions for a peace agreement between Ukraine and Russia.
ol
---
Source: Zelensky, Scholz discuss situation on frontline, continued pressure on Russia