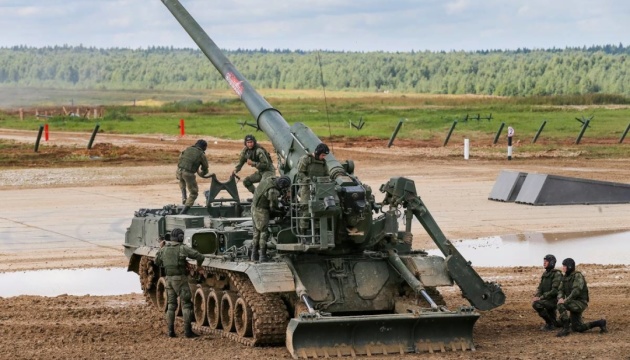 Fighting continues on the line of contact in southern Ukraine. The Armed Forces of Ukraine launched a counter-offensive in some areas, but the occupiers tried to resist and blew up bridges across the Inhulets River near Davydiv Brid and Velyka Oleksandrivka, Kherson region.
"Ruscist special forces blew up the bridges over the Inhulets River in the area of Davydiv Brid and Velyka Oleksandrivka. Continuing to cover the approaches to their positions with artillery and mortar fire, the enemy shells populated localities with cluster munitions from Tornado-S multiple rocket launchers and Pion 203mm long-range artillery," the Operational Command "South" posted on Facebook, Ukrinform reports.
This is the way Mykolayiv city was attacked recently.
"The shells exploded in the yard of apartment blocks, destroyed outbuildings, garages, damaged the power line. Many houses had broken windows. Several shells exploded in the gardens of private households. There are no casualties," the military said.
The Operational Command "South" informs that the fighting continues on the line of contact, and the enemy is looking for ways to thwart the counteroffensive of the Armed Forces of Ukraine.
As Mykolayiv Mayor Oleksandr Senkevych reported, Russians actively use Pion self-propelled artillery. Such weapons strike at a long distance but with low precision. In this way, the occupiers can attack the city, targeting the outskirts.
He also added that the enemy had started to use the weapons recently. Ruscists fire on Mykolayiv city from occupied Kherson region.
On February 24, Russia launched a new phase of the eight-year war against Ukraine – a full-scale offensive. The enemy massively shells and bombs peaceful Ukrainian cities, towns, and villages. The Armed Forces, the Territorial Defense Forces and the entire Ukrainian people effectively resist Russian troops and inflict heavy losses on them.
ol
---
Source: Situation in south: Invaders blow up bridges across Inhulets, fire Pion artillery on cities