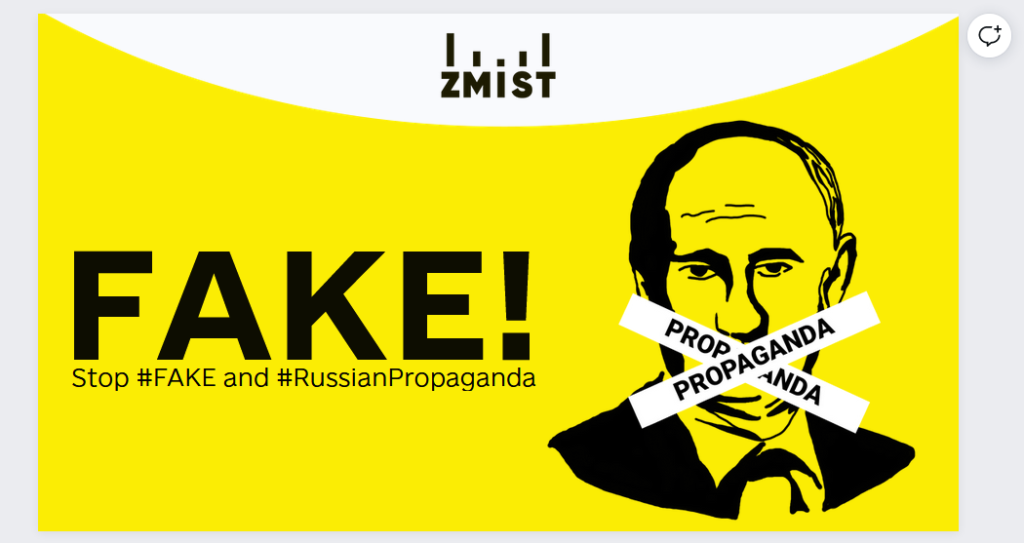 Millions of Ukrainians are encountering russian propaganda every day. It spreads through TV, radio, mass media, social networks, and word of mouth. To defeat the enemy, we must fight it on all fronts. To this end, we have prepared a daily compilation of russian fakes.
FAKE: Poland has forgotten what russia did for them
Source: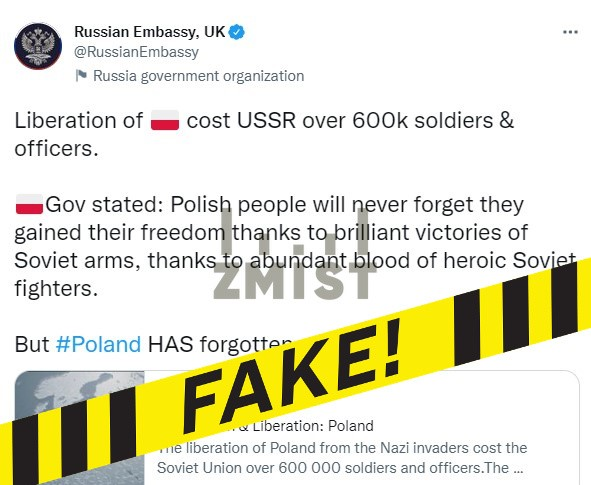 Disproof:
russian embassy in the UK has tweeted that the people of Poland had forgotten how the Soviet Union liberated their country, and how much russia did for them. That Poland is ungrateful to be so hostile to russia and to support Ukraine.
Only, Poland have not forgotten anything. Poland has not forgotten how russian empire annexed Polish lands. Poland did not forget how during the Polish-Soviet war russians tried to conquer Poland and take the restored independence away from the Poles. Poland did not forget how in 1939 Soviet Union and Nazi Germany started World War II by invading Poland. Poland did not forget the repressions, the deportations, the executions, the subjugation, and the terror. Poland did not forget Katyn. Poland will never forget decades of Soviet occupation, and all the crimes russians had committed against the Polish nation.
Poland remembers.
Be advised: russia is waging a full-scale information war against Ukraine. There are multitudes of new fakes swarming through the mass media every day. To protect you and your family, be sure to obtain and share your information only from official sources.
Official information channels:
· Office of the President of Ukraine
· General Staff of Ukrainian Armed Forces
· Cabinet of Ministers of Ukraine
· Ministry of Defense of Ukraine
· Chief Directorate of Intelligence of the Ministry of Defense of Ukraine
· Ministry of Internal Affairs
· State Emergency Service of Ukraine
· State Border Guard Service of Ukraine
· Centre for Strategic Communication
· Centre for Disinformation Resistance
· State Special Communications Service of Ukraine
Information about transportation and infrastructure:
· State Agency of Automobile Roads of Ukraine
· Boryspil International Airport"
· Ukrainian Sea Ports Authority
· Danylo Halytskyi International Airport Lviv
· State Service of Ukraine for Transport Safety
Keep calm and trust only official sources. Ukraine will prevail!
The material was prepared by ZMiST. Please follow ZMiST on Twitter and Facebook.