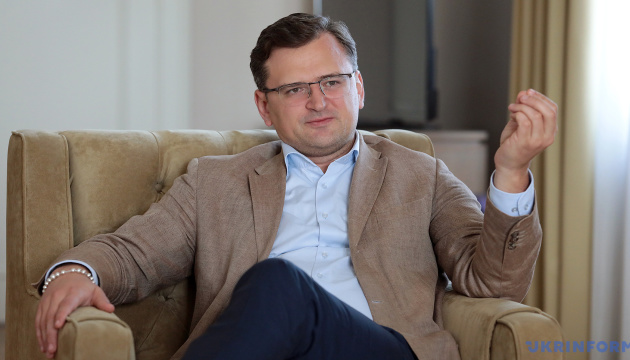 Minister of Foreign Affairs Dmytro Kuleba says Ukraine does not believe in Putin's empty promises not to use trade routes to attack Odesa.
"Putin says he will not use trade routes to attack Odesa. This is the same Putin who told German Chancellor Scholz and French President Macron he would not attack Ukraine — days before launching a full-scale invasion of our country. We can not trust Putin, his words are empty," Kuleba posted on Twitter.
Earlier, Russian president Putin told Russian media in an interview that Ukraine could use the ports of Mykolayiv and Odesa for food exports, having previously demined them, and that Russia would not use the mine clearance situation to launch "some attacks from the sea."
Due to the blockade of Ukrainian seaports, 7 million tonnes of wheat, 14 million tonnes of corn grain, 3 million tonnes of sunflower oil, and 3 million tonnes of sunflower meal did not enter the world market. This has already led to a record rise in world market prices and will inevitably result in a global food crisis and rising inflation.
Putin said that Russia was ready to export grain and fertilizers if "politically motivated restrictions imposed by the West" were removed.
Kuleba said on May 31 that Ukraine was working on an international UN-led operation with navies of partners ensuring a safe trade route for Ukrainian food exports.
ol
---
Source: Kuleba on Putin's promises not to use trade routes to attack Odesa: His words are empty