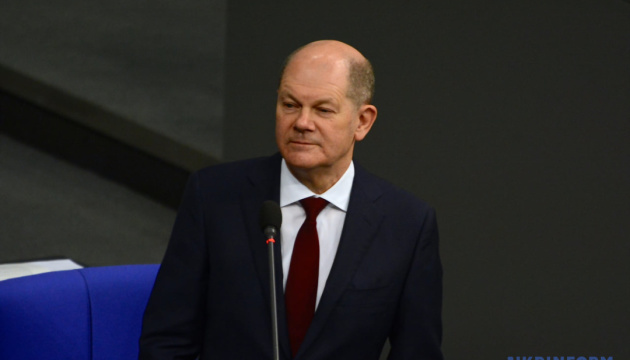 German Chancellor Olaf Scholz has said he is doing no less than the British government to support Ukraine in the wake of Russian invasion.
This was reported by Ukrinform with reference to The Telegraph.
Speaking at a press conference with the leaders of Lithuania, Latvia, and Estonia on Tuesday, Scholz said he supported Ukraine "more intensively than almost anyone else."
"Germany is one of the most important military supporters of Ukraine," Scholz said. "Nobody supplies on a similar scale as Germany does."
The chancellor also noted that Berlin was sending the Ukrainian Armed Forces state-of-the-art artillery systems and training Ukrainians to use them.
At a press conference, the leaders were asked whether talks with Putin and calls to avoid humiliating him would help end the war.
"We must continue our dialogue and continue to talk to each other," said Scholz, while his Baltic counterparts didn't share his view.
"We in Lithuania, however, think that it is impossible to talk to the leader of a state that is trying to redraw the map in Europe in the 21st century," said Lithuanian President Gitanas Nauseda.
Referring to French President Emmanuel Macron's warning that the west should not "humiliate" Russia, he added that European nations agree on many issues, but there are some on which the agreement is yet to be reached.
At the same time, the Baltic leaders thanked Germany for providing economic, diplomatic, and military support to Ukraine, in particular for sending anti-tank missiles and ammunition.
---
Source: Scholz says Germany helping Ukraine more than Britain