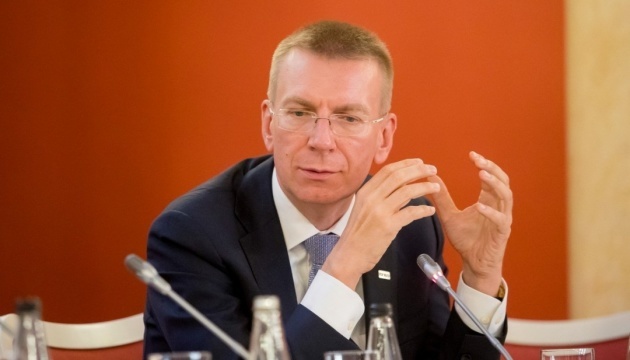 Latvian Foreign Minister Edgars Rinkevics has wished Russia to be defeated in the war of aggression against Ukraine and to build a democratic state.
He published such a greeting on his Twitter account, Ukrinform reports.
"Russia is marking its National, I wish defeat in the aggressive war against Ukraine, abandoning imperial ambitions and ultimately creation of modern and democratic country," Rinkevics wrote.
On June 12, 1990, Russia adopted the so-called "Declaration of State Sovereignty" and this day has been celebrated there as "Russia Day" since 1992.
On February 24, Russia launched a new phase of its war against Ukraine – a full-scale invasion. Russian invaders have been shelling and bombing peaceful cities, towns and villages in Ukraine, torturing and killing civilians. Ukraine's defense forces are offering resistance to Russian invaders.
---
Source: Latvian foreign minister wishes Russia defeat in Ukraine war