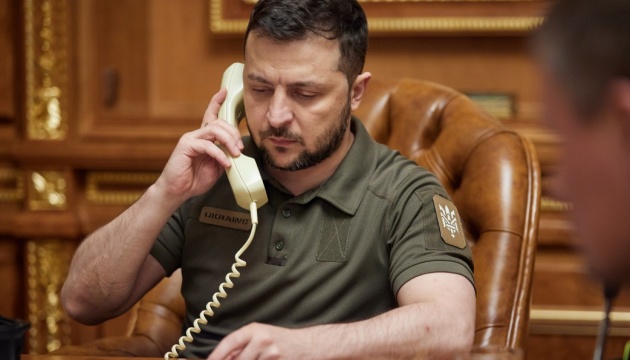 Ukrainian President Volodymyr Zelensky and U.S. President Joe Biden have had a phone conversation.
The relevant statement was made by the Office of the President of Ukraine, an Ukrinform correspondent reports.
The President of Ukraine thanked the President of the United States for the leadership position in supporting Ukraine in countering the Russian aggression, in Ukraine's struggle for freedom and the right to determine its own future, and for consistent, unwavering support for Ukraine's independence and territorial integrity.
Zelensky noted the importance and timeliness of a $1 billion new security assistance package for Ukraine, announced by the United States. "The security support from the United States is unprecedented. It brings us closer to a common victory over the Russian aggressor," the President of Ukraine said.
Zelensky briefed Biden on the situation on the battlefield and the priority needs of the Armed Forces of Ukraine to effectively counter the Russian aggression. The importance of further coordinating relevant efforts as part of the Rammstein format was emphasized.
The parties also discussed the importance of providing further economic and humanitarian support to Ukraine.
"We also appreciate the significant financial and macroeconomic support for Ukraine from the United States. It helps us endure this war," Zelensky noted.
The President of Ukraine expressed special gratitude to Biden for the decision to allocate $225 million in humanitarian aid to the Ukrainian people affected by the Russian aggression.
"We must win this war and return our occupied territories. This will be our common victory," Zelensky stressed.
A reminder that a third meeting of the Ukraine Defense Contact Group took place in Brussels on June 15, 2022, bringing together defense representatives from about 50 countries.
Photo: Office of the President of Ukraine
mk
---
Source: Zelensky, Biden speak on phone