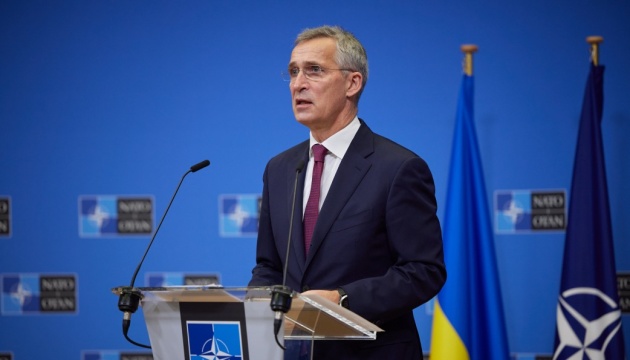 NATO allies and their key international partners are unwavering in their support for Ukraine in resisting Russia's war of aggression and are ready to continue to provide support to Ukraine for a long time.
According to Ukrinform, NATO Secretary General Jens Stoltenberg said this in Brussels on Thursday before the second session of a two-day meeting of NATO defense ministers.
The full text of his remarks has been published on NATO's website.
"Yesterday you hosted the support group, the Contact Group for Ukraine, here at NATO. And I also very much welcome the announcement yesterday by the President of the United States to further increase the support for Ukraine, because they really need our support. And yesterday at the Defense Ministerial meeting, it was a strong message from all NATO Allies and partners that we are prepared for long haul. NATO Allies are prepared to continue to provide substantial, unprecedented support to Ukraine," he said.
He said that in preparation for the next NATO summit to be held in Madrid in late June, NATO defense ministers agreed on the need to prepare and adopt a new broad package of support for Ukraine.
"That will be a transformative summit at a pivotal time for our security. We will make important decisions on how to strengthen further our deterrence and defense in a more dangerous world. We will agree on a comprehensive package of support to Ukraine. We will agree on how to further modernize NATO, by agreeing a Strategic Concept reflecting a new security reality," Stoltenberg said.
---
Source: NATO allies 'prepared for long haul' to support Ukraine - Stoltenberg