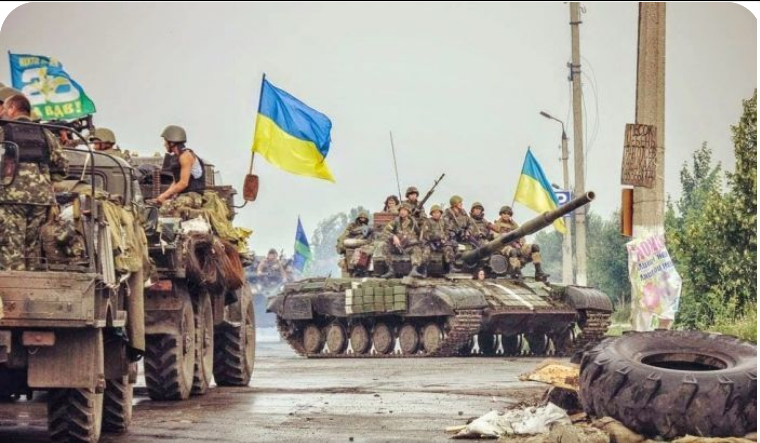 The Biden administration announced on Wednesday it was providing an additional $1 billion in military aid to Ukraine to fight Russia, a package that includes shipments of additional howitzers, ammunition and coastal defense systems.
US President Joe Biden spoke by phone with Ukrainian President Volodymyr Zelensky on Wednesday ahead of the announcement, which the Pentagon said included providing Ukraine with 18 howitzers, 36,000 rounds of howitzer ammunition and two Harpoon coastal defense systems.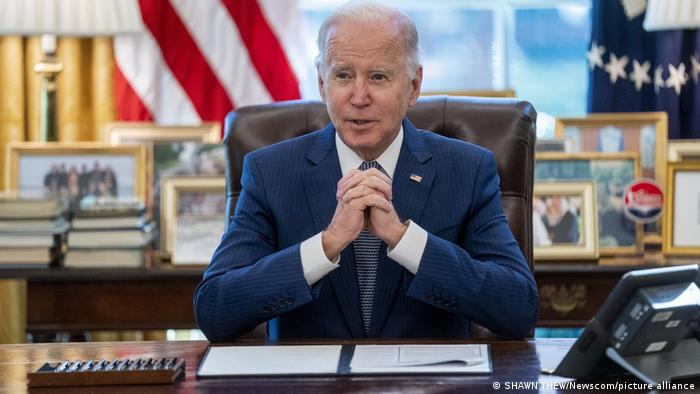 "I informed President Zelensky that the United States is providing another $1 billion in security assistance for Ukraine, including additional artillery and coastal defense weapons, as well as ammunition for the artillery and advanced rocket systems that the Ukrainians need to support their defensive operations in the Donbas," Biden said in a statement after the call. "We also discussed Secretary Austin's efforts in Brussels today to coordinate additional international support for the Ukrainian armed forces." Speaking in Brussels, Defense Secretary Lloyd Austin said the US and Ukraine are "working in lockstep to meet Ukraine's requests for new capabilities, especially its need for long-range fires, armor and coastal defense."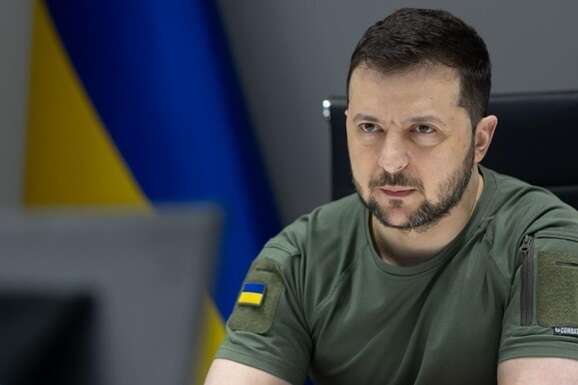 War in Ukraine reaches pivotal moment that could determine long-term outcome, intelligence officials say War in Ukraine reaches pivotal moment that could determine long-term outcome, intelligence officials say The latest weapons package comes as Ukraine's military is burning through its Soviet-era ammunition, while Ukrainian officials have pleaded with the West to send additional heavy weaponry as the war with Russia girds on. Western intelligence and military officials believe the war is at a critical stage that could determine the long-term outcome of the conflict, while Russia has amassed a significant artillery advantage around two key cities in eastern Ukraine. Zelensky thanked Biden on Wednesday for his "consistent, unwavering support" and for mobilizing the international security, according to a statement from the Ukrainian president's office.
"The security support from the United States is unprecedented. It brings us closer to a common victory over the Russian aggressor," Zelensky said.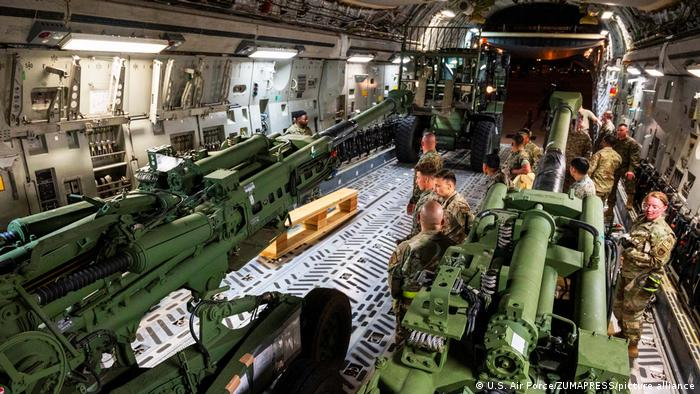 A Pentagon spokesman said the US has now committed more than $5 billion in security assistance to Ukraine since Russia invaded in February. The latest tranche of weapons includes ammunition for High Mobility Artillery Rocket Systems, or HIMARS, and tactical vehicles "to recover equipment," as well as thousands of secure radios and thousands of night vision devices, thermal sightsand "other optics," the Pentagon said. The package is expected to include weapons and supplies that can be quickly shipped from existing US stockpiles as well as issuing new contracts for long term supplies.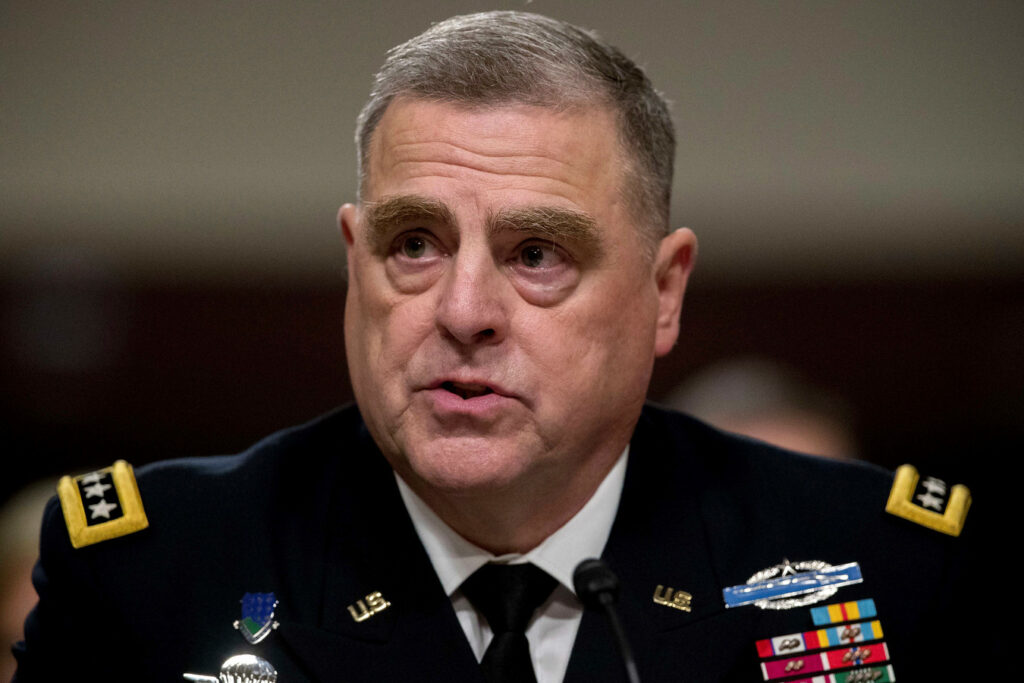 Milley said that despite Russian forces outnumbering and outgunning the Ukrainian forces in the Donbas region, Russian consolidation of its control in eastern Ukraine was "not a done deal." "There are no inevitabilities in war. War takes many, many turns. So I wouldn't say it's an inevitability," he said, before granting that "the numbers clearly favor the Russians." Milley said that the Ukrainian city of Severodonetsk "is probably three quarters taken or so by Russian forces" but that "the Ukrainians are fighting them street by street, house by house."Milley also characterized the current phase of the war as a "very severe battle of attrition, almost World War I-like," noting how Russian progress in the region has been "very slow, a very tough slog." "The Russians have run into a lot of problems. They've got command-and-control issues, logistics issues. They've got morale issues, leadership issues and a wide variety of other issues," Milley said. "And the Russians have suffered tremendous amounts of casualties."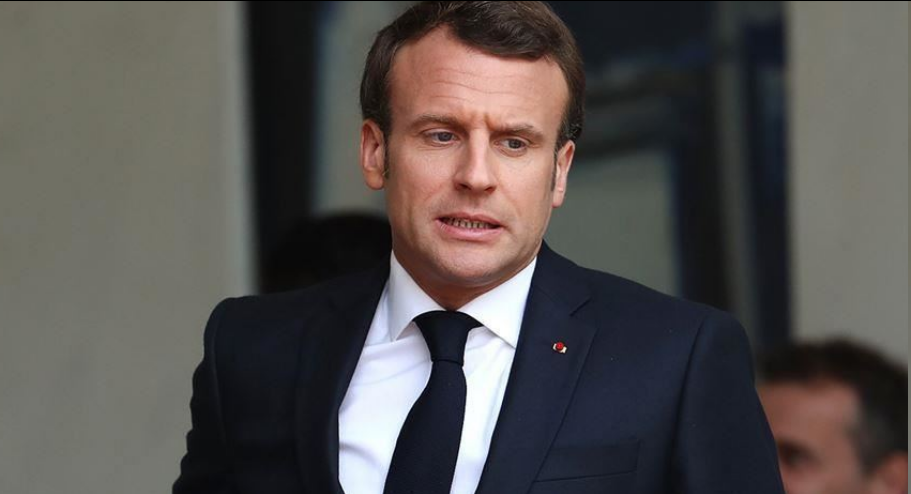 At the same time, French President Emmanuel Macron says that Western countries have the agreement not to provide Ukraine with certain categories of weapons, including assault aircraft and tanks, to avoid involvement in the war with Russia. "You are talking about an informal agreement, but it is almost an official position of NATO partners. We help Ukraine defend itself, but we do not enter the war against Russia. Therefore, it was agreed not to supply certain weapons, such as assault aircraft or tanks, and President Zelensky is aware of this agreement," Macron told Ukrainian journalists on Thursday. According to Macron, France helps Ukraine mainly with ammunition and "certain categories of weapons", armored vehicles, and has also provided 12 Caesar howitzers. "But President Zelensky asked for more, and in the near future six more will be added to these 12," the French president promised.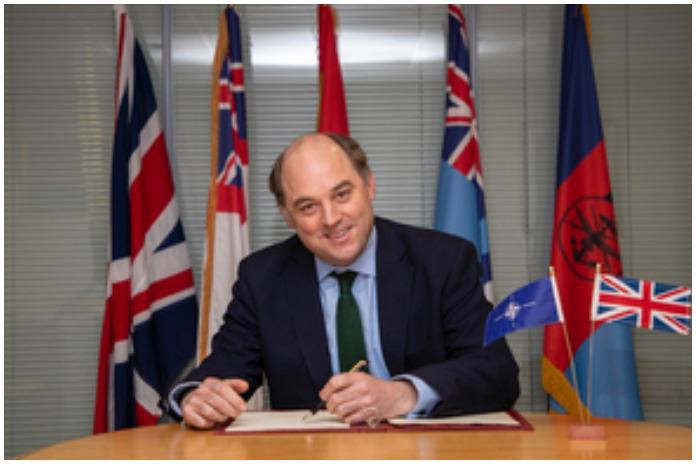 UK's Defence Secretary Ben Wallace made a corresponding statement after the meeting of NATO ministers in Brussels. "The UK has purchased and refurbished more than 20 long range guns – M109s – from a Belgian arms company which it is sending to Ukraine, Defence Secretary Ben Wallace has said. The heavy weapons fire 155mm round. " Russia outnumbers Ukraine in artillery fire by 20 to 1 in some areas, he added. However, Wallace said, allies are starting to give Ukraine the long-range artillery and rocket systems that will enable Ukrainian forces to win. British Defence Secretary predicted that the Ukrainian forces would soon be able to make "significant progress in the east of the country". As reported, a two-day meeting of the North Atlantic Council at the level of defense ministers was held in Brussels. The third meeting of the Ukraine Defense Contact Group (so-called Ramstein 3) took place under the auspices of the United States in Brussels on June 15. The event was attended by nearly 50 countries, including NATO members and Alliance's global partners, who agreed on urgent military assistance to Ukraine in the fight against Russian aggression.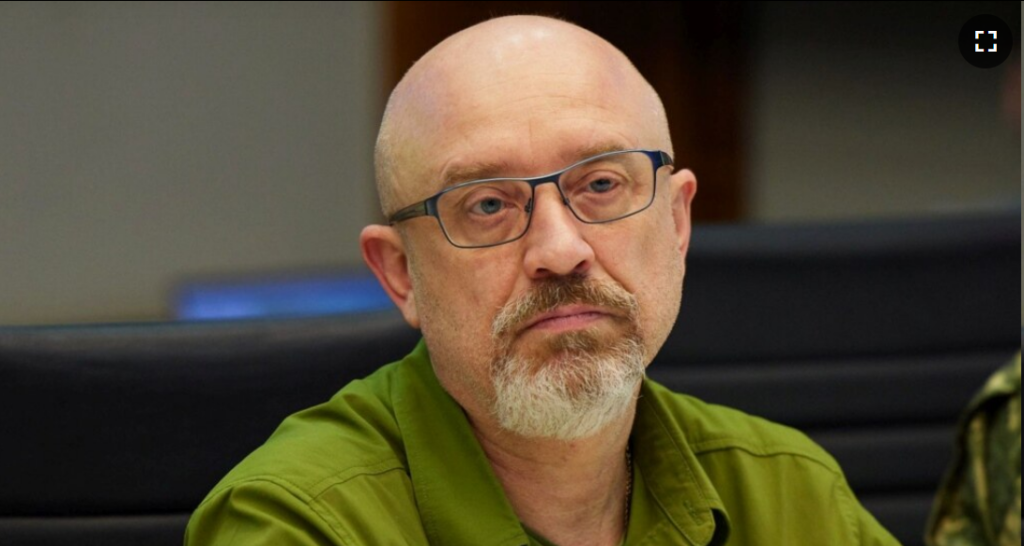 US weapons will help Ukraine seize back Russian-occupied territory, including Crimea and Donbas, the Ukrainian Defense Minister Oleksiy Reznikov told CNN's Matthew Chance in an exclusive interview in Brussels. "We are going to liberate all our territories, all of it all, including Crimea," he said. "Crimea is a strategic objective for Ukraine because it's Ukrainian territory," Reznikov added. "But we will move step by step."
The defense minister said the first step would be stabilization of the situation on the ground to prevent further losses against Russian forces. The second stage, he said, is to push Russian forces back to their positions before the invasion on February 24. Only in the 3rd stage, he told CNN, would there be discussions with Ukraine's partners on "how to liberate territories, including Crimea," Reznikov said. Ukraine officials say they will not use the weapons to attack the Russian Federation, however, Ukraine does not consider Crimea to be Russian territory. When asked if attempting to recapture Crimea by military means would further provoke Russia — which considers Crimea to be part of the Russian Federation — Reznikov said that was not a consideration. "It doesn't matter. Because they [Russians] will see that in Kherson, they will see it in Zaporizhzhia, they will also see it in Mariupol…. but these are Ukrainian lands, and Crimea is also Ukrainian land, no matter what," he told CNN.