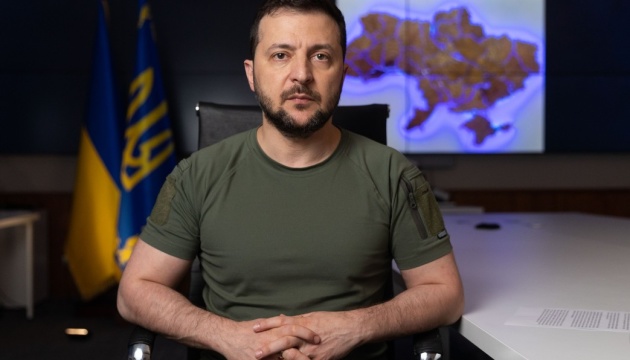 Ukrainian President Volodymyr Zelensky has said he is convinced that Europe's security is impossible without liberation from the chains of dependence that Russia has been creating for decades.
He stated this in an address to the participants in the Prespa Forum Dialogue, Ukrinform reports.
"Any serious discussion of the security architecture in Europe must be based on the need to free Europe from the chains of dependence that the Russian state has been creating for decades. Security is simply impossible without it, and it is the same for the north of Europe, for the south, for the west and for the east," Zelensky said.
He noted that sanctions need to be imposed against Russia for its anti-European policy so that it forever remembers the price, including for the food crisis.
"The one who creates artificial famine must become a global outcast and suffer painful losses. This should be taken into account in the preparation of the seventh EU sanctions package. And we need to realize that sanctions packages have, in fact, become part of the continent's security architecture. They work for stability and peace – limiting Russia's ability to expand aggression," Zelensky said.
He also stressed the need for Europe's full energy independence.
He is also convinced that any ties with Russia that it uses to make money on Europe and pursue anti-European policy must be severed.
"There can be no trade with Russia – you should not give money to those who seek your destruction," Zelensky said.
At the same time, he emphasized the importance of making the whole of Europe finally united.
"This is what Ukraine and your countries – the Western Balkans – are equally interested in. Full-fledged European integration of Ukraine, as well as full-fledged European integration of your states, is a historical strengthening of Europe and a complete dismantling of Russia's ability to beat us one by one," Zelensky said.
---
Source: Zelensky calls on Europe not to trade with Russia so as not to fuel aggression