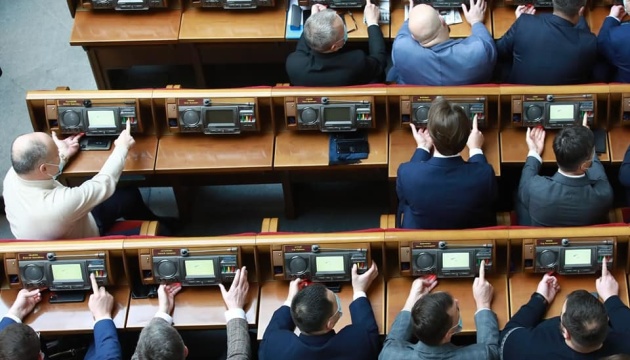 The Verkhovna Rada of Ukraine has endorsed the Law 'On the Principles of the State Anti-Corruption Policy for 2021-2025'.
A total of 310 Members of Parliament voted in favor of that bill, an Ukrinform correspondent reports, referring to the Telegram channel of MP Yaroslav Zhelezniak.
The purpose of the legislative act is to achieve significant progress in preventing and combating corruption, as well as to ensure the coordination and systemic anti-corruption activity of all public and local self-government authorities in Ukraine.
The Anti-Corruption Strategy will be carried out through the implementation of the relevant state anti-corruption program developed by the National Agency for Prevention of Corruption (NAPC), taking into account the specifics established by the law and approved by the Cabinet of Ministers of Ukraine.
The approval of the Anti-Corruption Strategy and its further implementation are expected to reduce the corruption level in Ukraine, namely by eliminating or minimizing corruption risks, decreasing the number of corruption and corruption-related offences, reducing the corruption experience of individuals and businesses, increasing the number of public employees, individuals and businesses that are ready and actually report on cases of corruption, reducing the tolerance of public employees, individuals and businesses for corruption.
mk
---
Source: VR endorses Ukraine's Anti-Corruption Strategy until 2025