Denmark's Prime Minister Mette Frederiksen has assured Ukrainians that her country would further strengthen Russia sanctions, provide Ukraine with the necessary support, and back the nation's candidacy for EU membership.
The head of government spoke in a video address to the Verkhovna Rada of Ukraine on June 21, according to the Danish government's press service.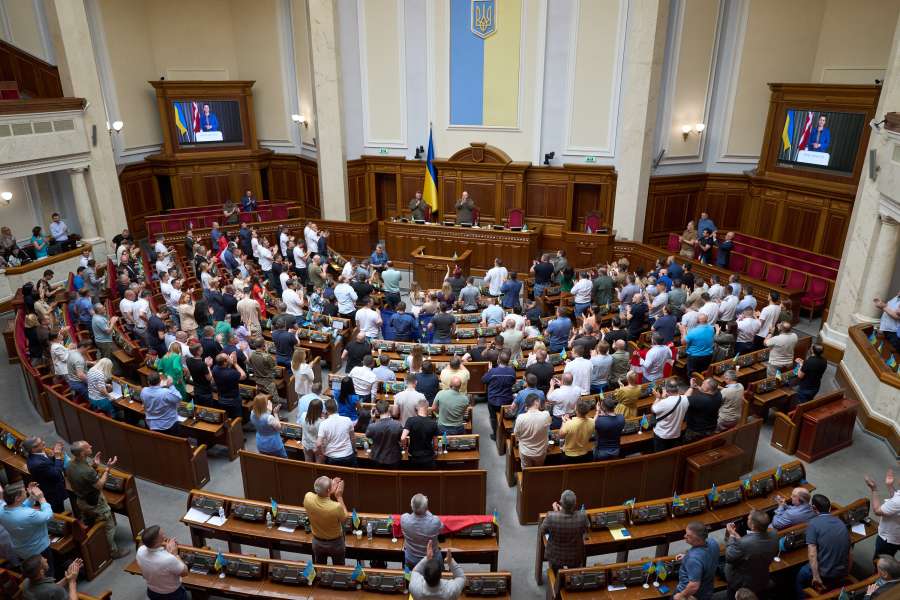 "Dear Ukrainians. On behalf of the Danish people: You have our deepest and utmost respect. You are fighting – not only for your own country. But for free nations all over the world. It is a war between freedom and oppression. Between democracy and tyranny. A war none of us can afford to lose."
"Denmark – all of Denmark – stand behind you. Along with the rest of the free world. Together, we have imposed historic sanctions on Russia. To weaken the Russian economy. To weaken Putin. And make no mistake: We are not done yet. Denmark is committed to the strongest possible pressure on Putin. To impose more sanctions with our partners in the EU. And other friends. Transatlantic," Frederiksen said.
The head of government has noted the fact that Denmark is supplying weapons, as well as humanitarian and financial assistance, vowing to do everything possible to provide Ukraine with all that is required.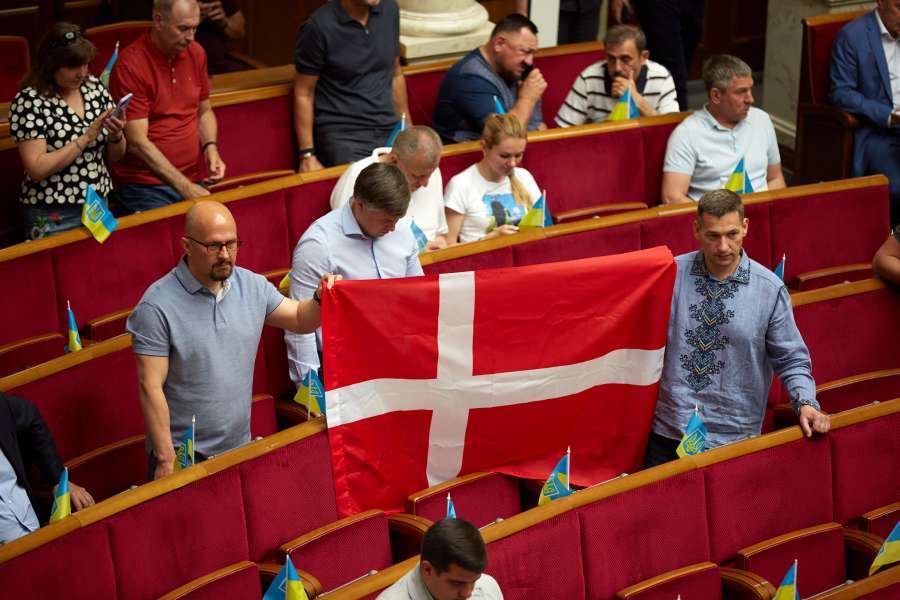 Also, Frederiksen praised Ukraine's aspirations to become part of the European Union, reaffirming Denmark's support for granting Ukraine a candidate status.
"The road to EU membership can be – as you know – long and demanding. There are requirements that need to be met. We cannot change that. But we will support you every step of the way. You belong in Europe. And Europe belongs to you," the prime minister told Ukrainian lawmakers.
Concluding her address, Frederiksen said she was confident Ukraine would win the war with Russia, expressing certainty that a "new and stronger" Ukraine will arise.
"Democracy will win. Peace will be restored. Ukraine will be free," she stressed.
As Ukrinform reported earlier, on June 21, President Volodymyr Zelensky of Ukraine thanked Portugal and Denmark for supporting the idea of Ukraine being granted the status of candidate for EU membership. The leader earlier spoke with both prime ministers over the phone.
Photo: rada.gov.ua
---
Source: Ukraine fighting war "none of us can afford to lose" - Danish PM