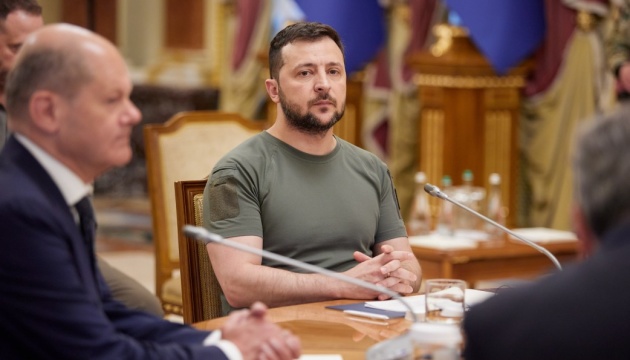 President Volodymyr Zelensky said he would do everything in his power to make sure Ukraine remains in global focus.
That's according to Zelensky's video address to the nation, seen by Ukrinform.
The president said he had addressed the participants of the International Festival of Creativity in Cannes – the largest such event in the world: "The Cannes Lions is a special audience. These are people who know how to control attention and who are very much needed in Ukraine right now. The longer the war lasts, the harder it is to compete for the attention of hundreds of millions of people in different countries. But I will do everything possible so that attention to Ukraine does not fade."
The leader said he had called on "the most creative people in the world to be our allies in this," adding that feedback in Cannes was "very positive."
Also, Zelensky addressed the summit of the Three Seas Initiative, a powerful association of 12 states between the Baltic, the Adriatic, and the Black Sea.
And at the summit it was decided that Ukraine acquires a status that will allow it to become a "full member of the Three Seas Initiative."
"For us, these are significant economic opportunities, modernization of transport, communications and networks. This is another line of close cooperation between Ukraine and the EU states," Zelensky said.
The president also reported that in the framework of the Open Border project, the capacity of the Krakovets'-Korczowa checkpoint has been increased by 50 percent, which will significantly increase the export-import flow across the border. Modernization awaits other checkpoints on the borders with the European Union.
"And it is tangible, not only for us. It allows doing global things, like fighting the food crisis provoked by Russia's blockade of ports," the president said.
"I spoke about it in an address to the leaders of the African Union. I stressed that this crisis is artificial – it would not exist if it was not for the Russian war against us. I also stressed that we can ensure the supply of agricultural products in the amount that will definitely guarantee the security of Africa, the security of Asia."
The president also addressed the participants of the Global Policy Forum in Italy on how to eventually "bring all Ukrainian migrants home."
As reported earlier, Zelensky said he saw Italy as one of the guarantors of Ukraine's security.
---
Source: Zelensky says will do everything so that attention to Ukraine doesn't fade