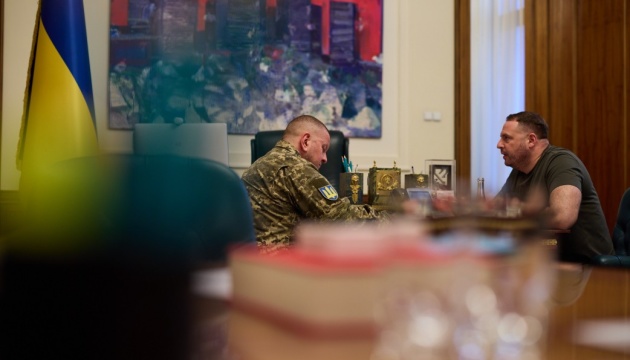 Commander-in-Chief of the Armed Forces of Ukraine Valerii Zaluzhny and Head of the President's Office Andriy Yermak had a phone conversation with US President's National Security Advisor Jacob Sullivan and United States Chairman of the Joint Chiefs of Staff General Mark Milley.
"The Head of the Office of the President and the Commander-in-Chief of the Armed Forces of Ukraine noted the leading role of the United States in defending the sovereignty and territorial integrity of Ukraine and expressed gratitude for the comprehensive support for our state," the President's Office informs.
On February 24, the Russian Federation launched a new phase of the war against Ukraine – a full-scale invasion. The invaders shell and bomb Ukrainian cities, towns, and villages, torturing and killing civilians.
From the first days, the United States stated that it will support Ukraine until victory. Washington provides financial support and defensive weapons for defense.
ol
---
Source: Zaluzhny, Yermak thank United States for comprehensive support for Ukraine