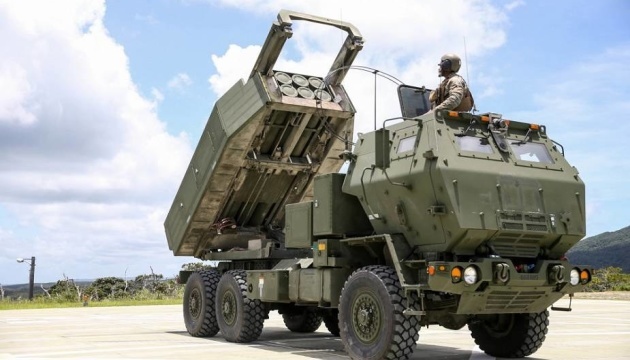 The United States provides 18 patrol boats, four HIMARS systems, tens of thousands of artillery rounds of ammunition, and many other weapons and equipment within a $450 million security assistance package announced earlier this week.
"We're grateful to U.S. President Joe Biden and the American people for the decision to provide another $450 million defense aid package to Ukraine. This support, including additional HIMARS, is now more important than ever. By joint efforts we will free Ukrainian land from the Russian aggressor!" Zelensky said.
"These are largely to protect the riverways and to enable Ukraine to maintain its control of the riverways. They can also be used in … close-in coastal areas," said a senior defense official during a briefing today at the Pentagon.
"On Thursday, the U.S. promised $450 million in security assistance through presidential drawdown authority — the 13th such outlay this year. Included in that package were 18 coastal and riverine patrol boats," U.S. Department of Defense reported on Friday.
In addition to the coastal and riverine patrol boats, the latest presidential drawdown authority security assistance package to Ukraine includes four High Mobility Artillery Rocket Systems, or HIMARS; 36,000 rounds of 105 mm ammunition; 18 tactical vehicles with which to move 155 mm artillery; 1,200 Mk 19 grenade launchers; and 2,000 machine guns.
"Obviously with each of these packages, we [also] provide a lot of spare parts," the official said.
He also stressed that Ukraine got assistance not only from the United States but nearly 50 member countries of the Ukraine Defense Contact Group.
As reported, the White House officially announced new $450 security assistance package for Ukraine on Thursday.