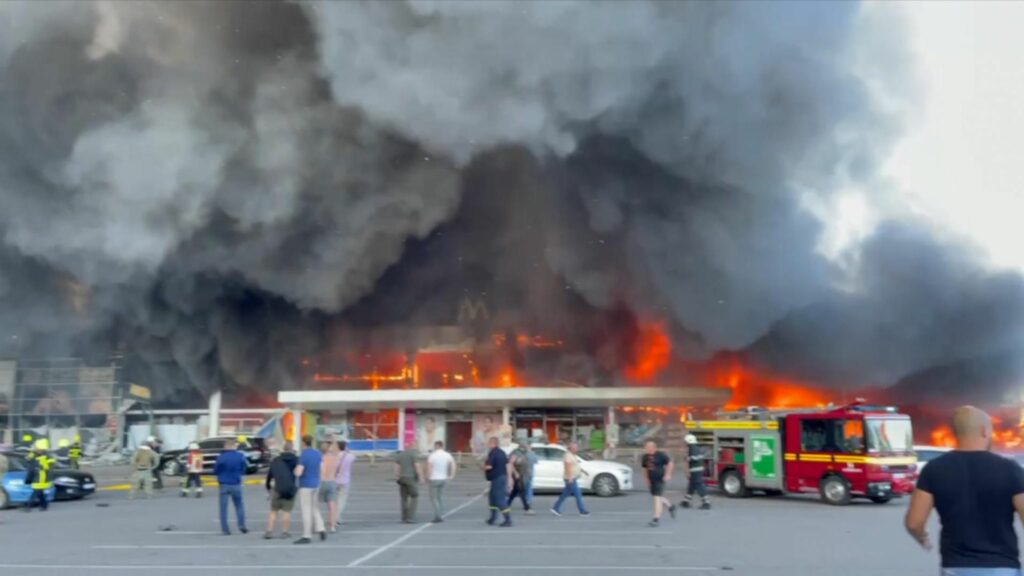 This is a developing story.
Russian invaders launched a missile attack on a shopping and entertainment center in the city of Kremenchuk, Poltava region, where at that moment there were over 1,000 civilians, President of Ukraine Volodymyr Zelensky has said. "Kremenchuk. The occupiers fired missiles at the shopping center, where there were more than 1,000 civilians. The shopping center is on fire, rescuers are extinguishing the fire, the number of victims is unimaginable," Zelensky said in Telegram. He attached a video of the fire to the statement, which shows that the huge building of the shopping and entertainment complex is on fire, rescuers are working on the spot.
As a result of the shelling of the city of Kremenchuk by Russian troops, a civilian facility has been damaged, Head of Poltava regional military administration Dmytro Lunin has said. "In Kremenchuk, a civilian facility was hit. Unfortunately, there are victims. More details later," Lunin said on the Telegram channel. Later, MP Oleksiy Honcharenko said that as a result of the strike on the city, many people died. "Kremenchuk. Attack on a very crowded place. Fire. Photos, videos are not published. All hope is for rescuers and doctors," he said in Telegram.
"At least two people were killed and 20 wounded in the Russian missile strike, with nine of the wounded in serious condition, Kyrylo Tymoshenko, deputy head of President Volodymyr Zelenskiy's office, said.
Earlier it was reported that Kremenchuk was shelled, and an air raid alert was announced in Poltava region.