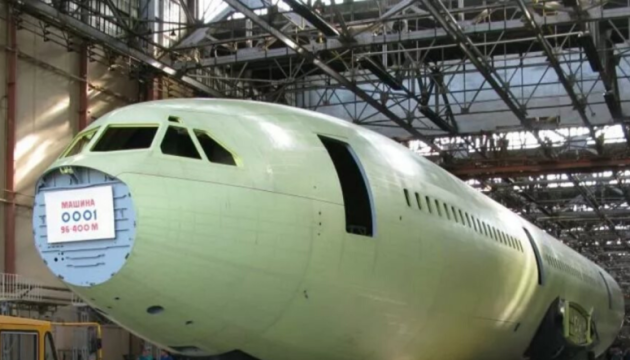 Russian defense companies are trying to find substitution for hundreds of components for their aircraft.
This was reported by the Main Intelligence Directorate of the Ministry of Defense of Ukraine (GUR MO) on its Telegram channel, as seen by Ukrinform.
"Materials of official correspondence dated June 20 were intercepted between the command of the 8th special aviation division and the management of defense companies that produce, repair, and maintain the An, Il, and Tu aircraft of various types and purposes. The command is concerned over the lack of imported components for repair and maintenance," reads the report.
According to the GUR MO, in order to find a way out of the crisis, the Russians plan to work out the possibility of import substitution separately for each type of aircraft, using capacities of Russian military industry.
"Most items in question are for IL-96-400vvip. Also, 114 components are manufactured in Germany, France, USA, Great Britain, Ukraine, and the Netherlands. They also need 71 imported components for Tu-214 aircraft, 39 for Tu-154, and many parts for other types of aircraft," the intelligence said.
The agency clarifies that most of the required parts are produced in the USA and Ukraine. Among the components and systems whose supplies to Russia were severed after sanctions were imposed are beacon landing systems, smoke detectors, meteorological radars, radar systems, navigation systems, and even coffee machines with microwave ovens.
---
Source: Russia struggling to find hundreds of imported parts for its aircraft fleet - intelligence