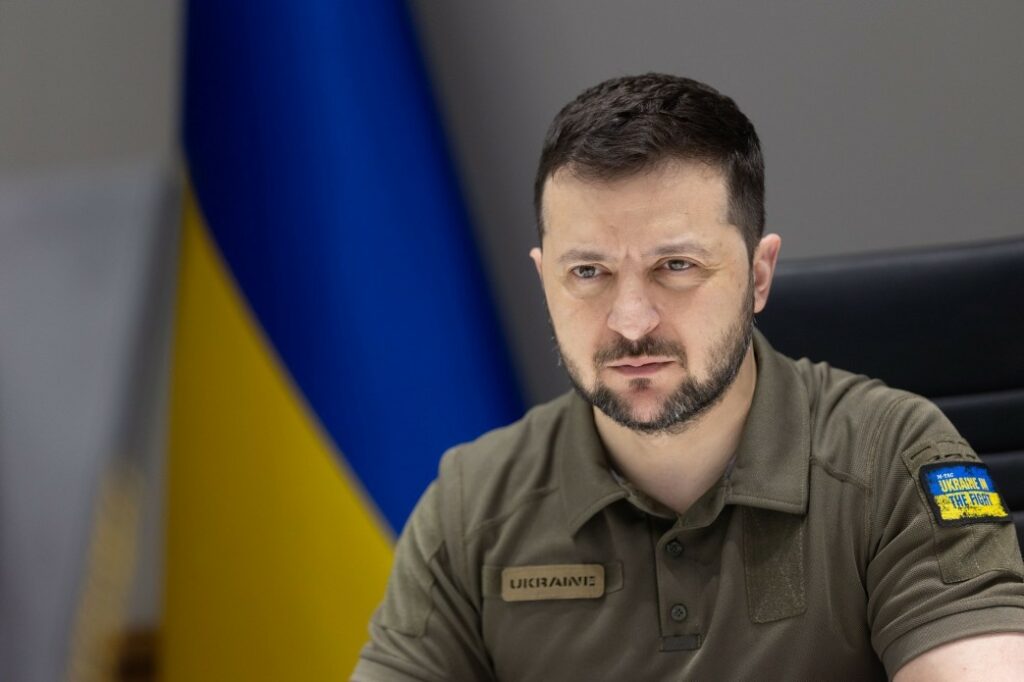 UKRAINE'S President Volodymyr Zelensky appealed for more aid against brutal Russian air strikes last night. In his nightly address the president said that his "partners need to move faster if they are really partners, not observers" saying that within 24 hours Russia had fired 72 weapons. He said leaders meeting at the G7 summit in Germany had the potential to stop Russian "aggression. "
The U.S. will send Ukraine an advanced missile defense system and additional artillery ammunition and radar systems, a senior official said Monday. President Biden is expected to announce the support while attending the Group of Seven summit in Germany. Leaders there on Monday morning were getting a video address from Ukrainian President Volodymyr Zelensky.
The U.S. will purchase a NASAMS system, which is a medium-to-long range surface-to-air missile defense system, the official said, adding: "Other security assistance likely to be announced this week includes additional artillery ammunition and counter-battery radars to address needs expressed by the Ukrainian military."
Germany recently pledged to deliver one of the world's premier aerial defence systems known as Iris-T SLM, which is able to shield an area of over 40 kilometres square, about 15 square miles, from any aerial attack, including missile and artillery strikes. This means the system would be able to protect any large city in Ukraine, including Kyiv. The system, which one official said costs around 150 million euros, equivalent to $158 million, is set to be delivered by Nov.
NATO will increase the number of its forces at high readiness massively to over 300,000, Secretary-General Jens Stoltenberg said. "We will transform the NATO response force and increase the number of our high readiness forces to well over 300,000," he told reporters ahead of a NATO summit in Madrid later this week in Madrid.
At the Madrid summit, NATO will also change its language on russia that in the alliance's last strategy from 2010 was still described as a strategic partner.
"That will not be the case in the strategic concept that we will agree in Madrid," Stoltenberg said.
"I expect that allies will state clearly that Russia poses a direct threat to our security, to our values, to the rules-based international order."