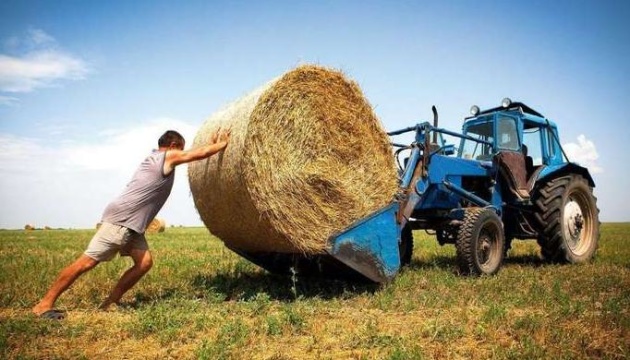 The Group of Seven has promised to support the agricultural sector of Ukraine and seek to restore Ukrainian agricultural exports by maritime routes.
That's according to a G7 Statement on Global Food Security published on the last day of the group's summit, Ukrinform reports.
The heads of state and government of the G7 countries have once again reiterated their urgent call upon Russia to, without condition, end its blockade of Ukrainian Black Sea ports, destruction of key port and transport infrastructure, grain silos and terminals, illegal appropriation by Russia of agricultural commodities and equipment in Ukraine and all other activities that further impede Ukrainian food production and exports.
"These can only be assessed as a geopolitically motivated attack on global food security. We will step up our efforts to help Ukraine to keep producing agricultural products in view of the next harvest season and commit to supporting Ukrainian farmers in gaining access to essential agricultural inputs and veterinary medicines. We are strongly supporting Ukraine in resuming its agricultural exports to world markets, as well as UN efforts to unlock a safe maritime corridor through the Black Sea," the statement said.
The announcement intends to step up the efforts to establish alternative routes building on the already implemented EU "Solidarity Lanes" initiative.
In addition, working with relevant agencies and partners the G7 will collaborate to identify the provenance of grain imports, with the aim of identifying illegally seized Ukrainian products and deterring Russia from continuing its illegal seizures.
The heads of state and government also called on Russia to lift its measures that hinder the export of Russian grain and fertilizers.
As reported earlier, Russia's aggression against Ukraine has led to a significant deterioration in the situation with grain supplies to global markets.
---