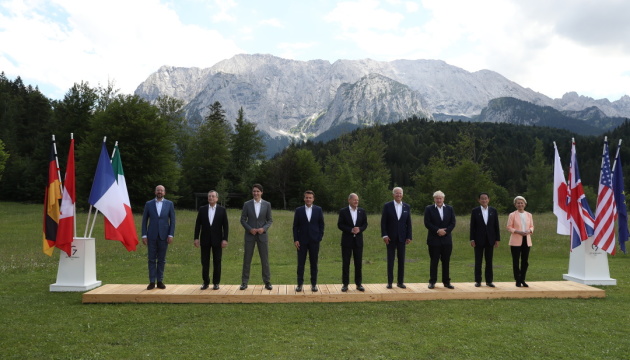 The United States continues to support Ukraine and tighten "unprecedented sanctions" to bring Russian President Vladimir Putin to justice.
The White House said this in a statement distributed during the G7 summit on Monday.
The United States has rallied over 30 allies and partners around the world to impose drastic costs on Russia and the U.S.-led coalition will continue to increase pressure on Putin, according to the U.S. presidential administration.
According to the statement, in the span of a few months, U.S. exports to Russia, including of critical technology inputs Putin needs to maintain his military, have decreased approximately 97%. Russia's imports of goods from around the world could fall by 40%.
"Our measures will continue to sap Putin's military-industrial complex of critical components, prevent the central bank's foreign reserves from propping up an ailing economy and deprive Putin of the resources he needs to wage his war, and hold the kleptocracy to account for its ill-gotten gains," the statement said.
Further measures will further isolate Russia from the world economy, the statement added.
---
Source: U.S., G7 to tighten sanctions against Russia and support Ukraine - White House