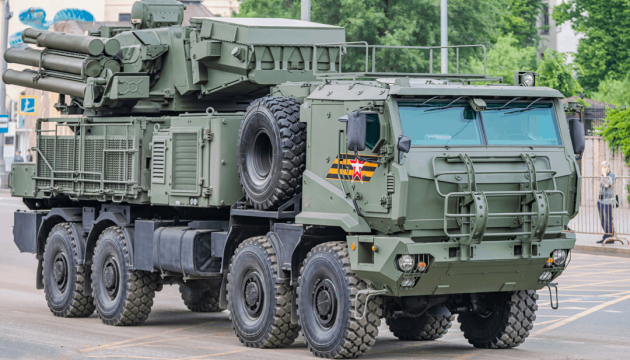 Ukrainian defenders struck another enemy Pantsir-S1 air defense missile system.
"In the Black Sea, the operation on the island continues, the destruction of another Russian Pantsir-S1 air defense missile system was confirmed," the Operational Command "South" posted on Facebook.
In general, Ukrainian missile and artillery units executed about 150 fire missions, aviation – 7 missions.
As a result, the Russian army lost more than four dozen servicemen, two Msta-B howitzers, Msta-S self-propelled howitzer, three armored and motor vehicles, as well as a field fuel depot.
The final data are being clarified by intelligence units.
On February 24, Russia began a new stage of the eight-year war against Ukraine – a full-scale offensive. The enemy massively shells and bombs Ukrainian cities and villages. The Ukrainian Armed Forces, the Territorial Defense Forces and the entire Ukrainian people are effectively resisting the Russian troops and inflicting heavy losses on them.
ol
---
Source: Ukraine's Armed Forces strike another Russian Pantsir-S1 system on Zmiinyi Island