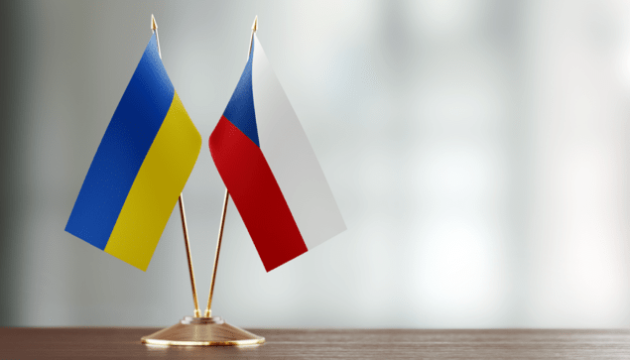 During the meeting in Lviv, Deputy Minister of Defense of Ukraine Hanna Maliar and Minister of Defense of the Czech Republic, Jana Černochová, discussed the situation at the front lines and further assistance to Ukraine.
That's according to Maliar's report delivered via Telegram, as seen by Ukrinform.
"Today I worked in Lviv, where I was meeting with Minister of Defense of the Czech Republic, Jana Černochová. We had a very warm meeting. Of course, we talked of war and aid to Ukraine," Maliar said, recalling that the Czech Republic is among the European nations that consistently supports Ukraine in countering Russian military aggression.
According to the Deputy Minister of Defense, the Czech Republic has already provided Ukraine with weapons and military equipment, and also helps the country in the field of military heatlhcare by training Ukrainian specialists and treating the wounded.
Maliar also drew attention to the strong stance of the Czech Republic towards the Russian Federation and reported on the introduction of the following restrictive measures regarding Russia: the Czech Republic withdrew its consent to the operation of Russian consulates in Karlovy Vary and Brno and suspended the work of the Czech consulates in St. Petersburg and Yekaterinburg. Also, Czech Ambassador to the Russian Federation was recalled for consultations; while Czech House in Moscow was shut down. The government of the Czech Republic decided to stop issuing visas, as well as long-term and permanent residence permits, to Russian citizens, with the exception of humanitarian cases (the residence permit shall be reviewed in connection with the sanctions imposed against the Russian Federation). The airspace over the Czech Republic has been closed for aircraft of Russian air carriers, while permits for charter transportation are no longer issued. Besides, regions of the Czech Republic suspended cooperation with 12 regions of the Russian Federation.
---
Source: Ukraine, Czech Republic agree positions on further defense cooperation