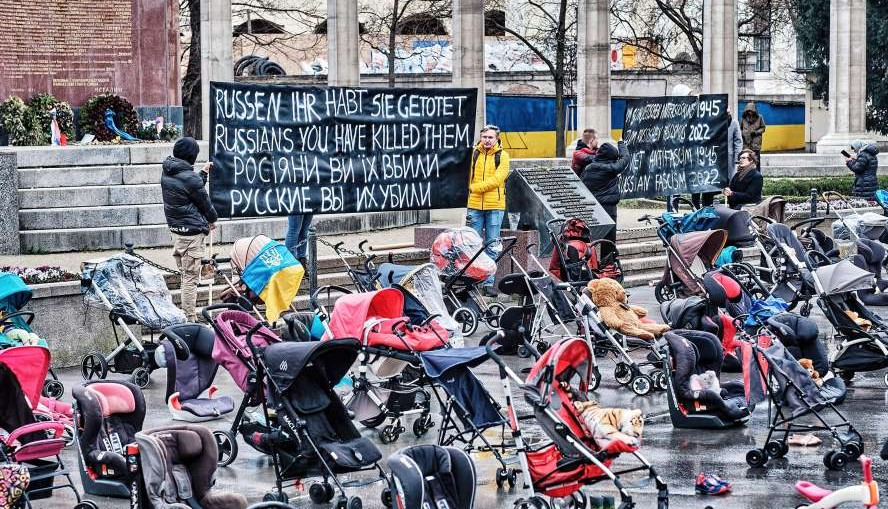 Since the beginning of the full-scale invasion of the Russian Federation into Ukraine, Ukrainian law enforcement officers have registered 31,321 crimes.
The press service of the Prosecutor General's Office informed about this on Telegram,
"​​Crimes of aggression and war crimes: 20,940 crimes were registered. Of them: 20,165 – regarding violation of the laws and customs of war, 73 – regarding the initiation, preparation or initiation and conduct of aggressive war, 19 – regarding the propaganda of war, 683 – others," the agency said.
Also, law enforcement officers registered 10,381 crimes against national security, of which: 7,282 – were related to encroachment on the territorial integrity and inviolability of Ukraine, 1,231 – were related to treason, 1,403 – were related to collaborative activities, 78 – were related to aiding the aggressor state, 64 – related to sabotage, 323 – others.
More than 986 children were injured in Ukraine as a result of the full-scale armed aggression of the Russian Federation in our country. As of the morning of July 3, 2022, the official number of child victims per day has not changed – 344. The number of wounded has increased – more than 642.
As noted, these figures are not final, as work is ongoing to establish them in places of active hostilities, in temporarily occupied and liberated territories.
"The most affected children were in Donetsk region – 342, Kharkiv region – 185, Kyiv region – 116, Chernihiv region – 68, Luhansk region – 61, Mykolaiv region – 53, Kherson region – 52, Zaporizhia region – 31," the report says.
According to juvenile prosecutors, on July 2, a 7-year-old boy and a 3-year-old girl were injured as a result of shelling by the Russian military on the civilian infrastructure of the city of Dobropillya, Donetsk region. Source: https://censor.net/en/n3351760