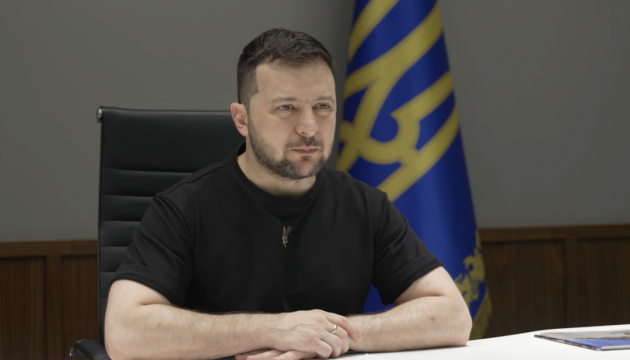 Ukrainian President Volodymyr Zelensky believes the United Kingdom supports Ukraine, and its policy will not change after Prime Minister Boris Johnson resigns.
The relevant statement was made by Ukrainian President Volodymyr Zelensky in an interview with CNN, an Ukrinform correspondent reports.
"What Johnson has been doing for Ukraine was helping us a great deal. I consider him a friend of Ukraine, but I think his society also supported Ukraine in Europe. That's why I think the UK, it's on the side of good, on the side of Ukraine," Zelensky told.
In his words, thanks to Johnson's understanding of things, all 'red tape' procedures were completed quickly, and the help Ukraine needed was delivered rather quickly too.
The President of Ukraine expressed hope the newly-elected Prime Minister of the United Kingdom will not slow down support for Ukraine, primarily in military terms.
A reminder that, on July 7, 2022, United Kingdom Prime Minister Boris Johnson announced his resignation.
mk
---
Source: Zelensky hopes Britain's policy toward Ukraine will not change after Johnson resigns