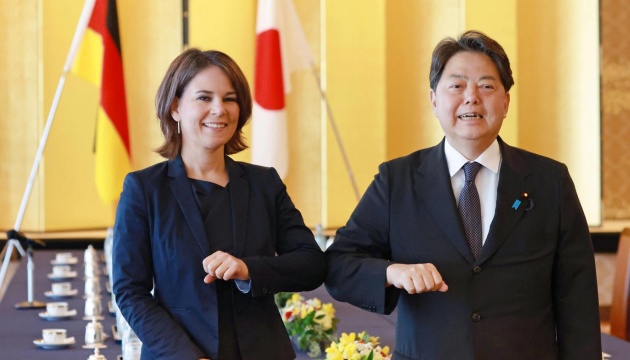 Amid the Russian invasion of Ukraine, Germany and Japan will defend the rules-based international order and help organize grain exports from Ukraine.
Japanese Foreign Minister Yoshimasa Hayashi and his German counterpart Annalena Baerbock said this after their talks in Tokyo, Ukrinform reports, citing Kyodo News.
"The foreign ministers of Japan and Germany pledged Monday to work together to support the rules-based international order threatened by Russia's ongoing invasion of Ukraine, while keeping economic sanctions on Moscow," the article reads.
According to Hayashi, Tokyo and Berlin will support exports of Ukrainian grain. However, the minister did not specify what exactly both countries are planning to do.
According to the report, both ministers also agreed that "the two countries should further strengthen defense cooperation in the Indo-Pacific region, where China is intensifying its maritime assertiveness."
"We need to be united with like-minded nations to deal with Russia's invasion of Ukraine, which undermines the foundation of the international order," Hayashi said.
Photo: Kyodo News
---
Source: Germany, Japan to help organize grain exports from Ukraine