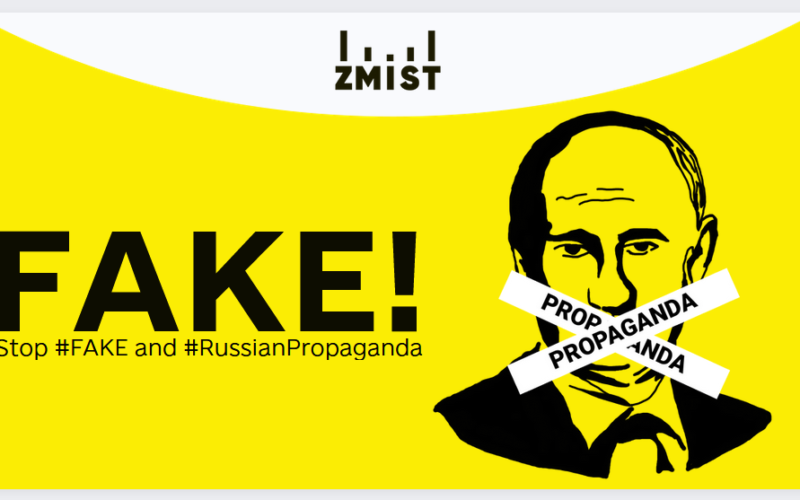 Millions of Ukrainians are encountering russian propaganda every day. It spreads through TV, radio, mass media, social networks, and word of mouth. To defeat the enemy, we must fight it on all fronts. To this end, we have prepared a daily compilation of russian fakes.
FAKE: russian missile attack on Vinnytsia was actually an attack on a military base
Source: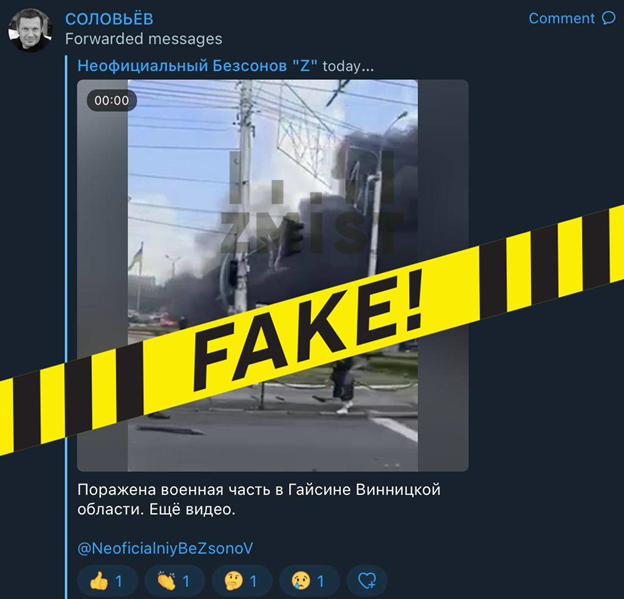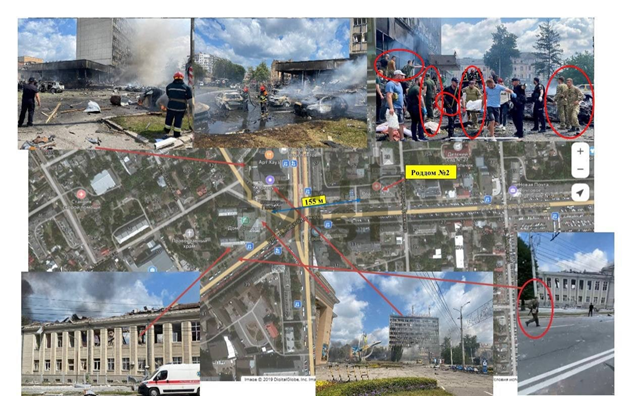 Disproof:
Today, russian missiles stuck the Vinnytsia city center. 23 civilians were killed, including 2 children, 52 were wounded. Missiles struck a residential area, destroying and damaging multiple apartment and office buildings. As the first images from the scene started to appear, russians on social media celebrated the strike.
At first, russian propaganda reported that the attack was actually against a Ukrainian military base in Haisyn, a city near Vinnytsia, and that it was successful. Later, as more footage from Vinnytsia started to appear, russians started to claim that the attack hit the intended target – the Officer House, where, according to propagandists, a Ukrainian military base was set up. Only, the Officer House is a concert hall and not a military base. It is a cultural hub of Vinnytsia, hosting theater plays, holiday celebrations, and dancing nights. It is not a military base, and, in fact, there are no military targets in Vinnytsia central districts. It is clear that understanding their mistake, russians tried to find a suitable explanation and picked the building whose name fitted the most as the intended target. The propagandists claimed that the presence of people in military uniforms proved that the target was a military base, but there are a lot of soldiers in Ukraine right now, and, obviously, they tend to be the ones who rush toward the explosions, and stay to provide help and medical assistance.
After this propaganda blunder, russians decided to redirect the attention away from their latest war crime. Six hours after the Vinnytsia strike, russian forces shelled the central districts of the occupied Donetsk. The news reports about the incident mirrored the Ukrainian reports from Vinnytsia: city center, no military targets, civilian casualties, and children killed. Only, in Donetsk the aftermath of the attack was captured not by bystanders with phones, but by multiple russian news crews who arrived only minutes after the attack. The whole incident was staged to mirror, overshadow and suppress the reports about the earlier russian attack on Vinnytsia.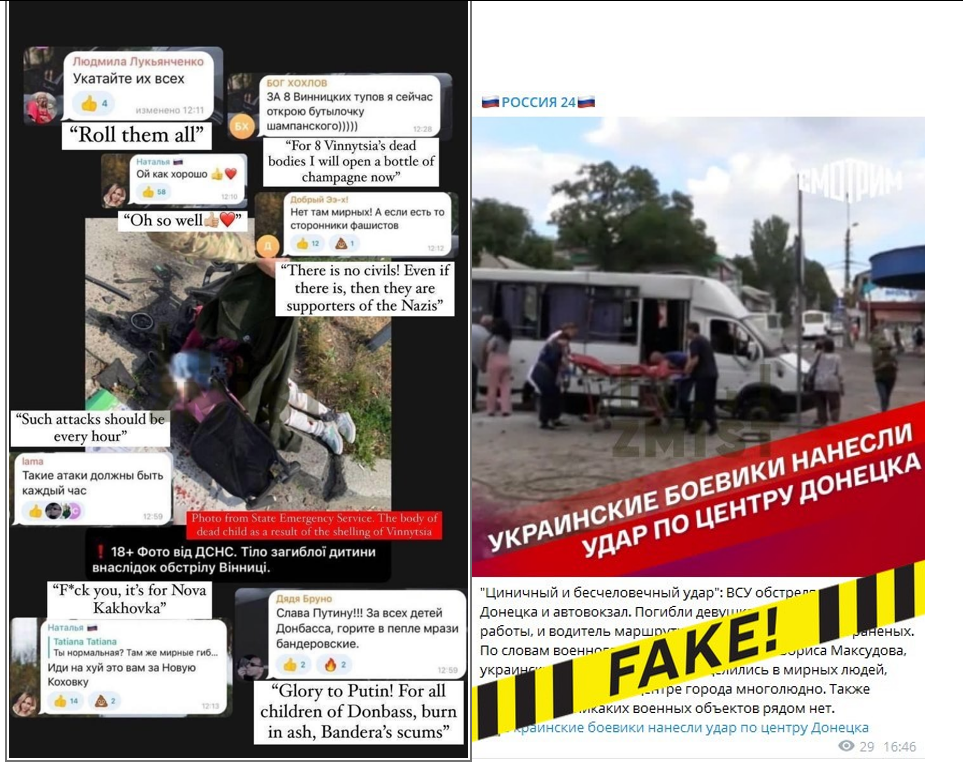 Be advised: russia is waging a full-scale information war against Ukraine. There are multitudes of new fakes swarming through the mass media every day. To protect you and your family, be sure to obtain and share your information only from official sources.
Official information channels:
· Office of the President of Ukraine
· General Staff of Ukrainian Armed Forces
· Cabinet of Ministers of Ukraine
· Ministry of Defense of Ukraine
· Chief Directorate of Intelligence of the Ministry of Defense of Ukraine
· Ministry of Internal Affairs
· State Emergency Service of Ukraine
· State Border Guard Service of Ukraine
· Centre for Strategic Communication
· Centre for Disinformation Resistance
· State Special Communications Service of Ukraine
Information about transportation and infrastructure:
· State Agency of Automobile Roads of Ukraine
· Boryspil International Airport"
· Ukrainian Sea Ports Authority
· Danylo Halytskyi International Airport Lviv
· State Service of Ukraine for Transport Safety
Keep calm and trust only official sources. Ukraine will prevail!
The material was prepared by ZMiST. Please follow ZMiST on Twitter and Facebook.